Features of Oxford "Slate" Metal Shingles
January 31, 2019 | By Mike Gonet | Filed under: Blog, Metal Roofing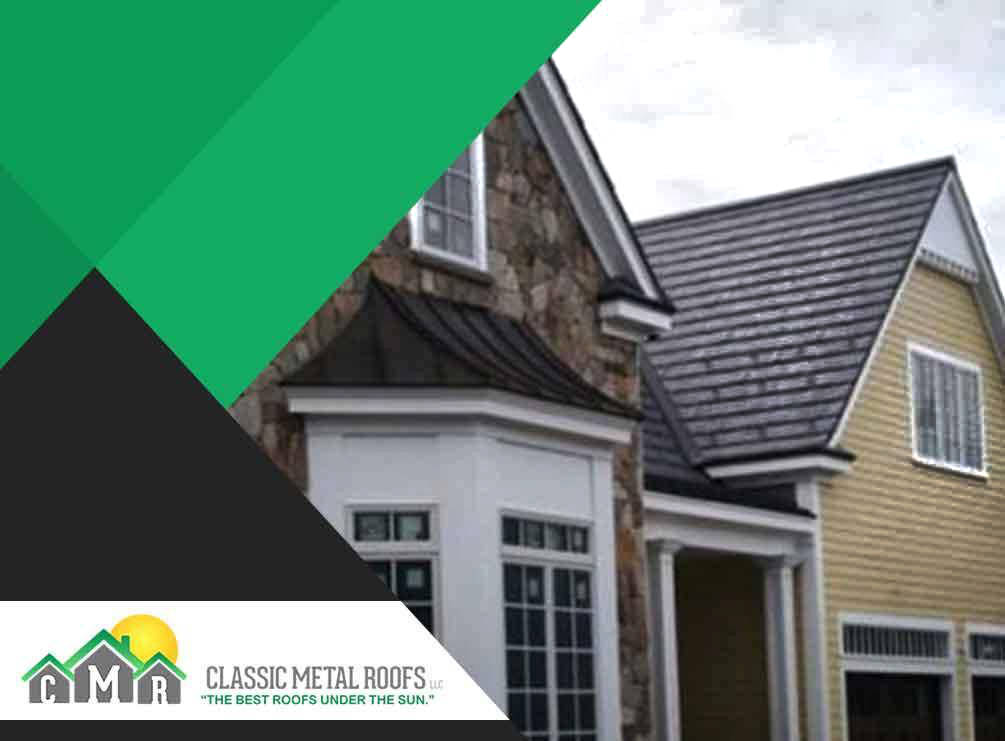 Highlighting Oxford "Slate" Metal Shingles
Classic Metal Roofs, LLC, a top metal roof installer in the southern New England area, talk about the features of one of its products, the Oxford "slate" metal shingles.
Metal, in itself, is a malleable material. It means it can be bent or shaped into anything while retaining its durability. That's one reason many metal roofers offer roofing products in a wide variety of styles and textures. Some, in fact, have those that mimic the look of other roofing materials, including real slate in the form of Oxford "slate" metal shingles.
Beautiful Like Real Slate
Oxford "slate" metal shingles are made of aluminum. Each piece emulates the classic, architectural look of slate or architectural composite roofing. Once installed, the metal roof exudes long-term beauty and energy efficiency.
This product is manufactured from heavy gauge aluminum. Shingles have concealed fasteners that interlock with each other upon installation to form an impenetrable metal roof that stands up against the harsh elements. They also don't require as much maintenance as other roofing materials because they don't rust, crack, rot, chip, or curl.
Industry-Leading Metal Shingle Coatings
Oxford "slate" metal shingles are coated with either Kylar® or Hylar® PVDF resin-based finishes to resist common roof aesthetic problems like fading and chalking. They're also available in colors that suit the taste and requirements of any home style. Whether you live in a traditional or contemporary home, you can be sure to reap the benefits of aluminum shingle roofing with this roofing material installed.
With this product, you get a metal roofing system that adheres to the ENERGY STAR® specifications. Oxford "slate" also has a Residential Lifetime Limited Warranty, proof of the shingles' superior durability, long-lasting performance, and ability to contribute to the home's energy efficiency.
For more about Oxford "slate" and other roofing materials like standing seam metal, turn to Classic Metal Roofs LLC. Call us at (866) 745-0316 to schedule a free estimate for "the best roof under the sun" in any of our southern New England locations: MA CT, RI, and NH. Financing is available for qualified homeowners.