Spring Time is the time for Braised Lamb Shanks
April 8, 2019 | By Mike Gonet | Filed under: Family Recipes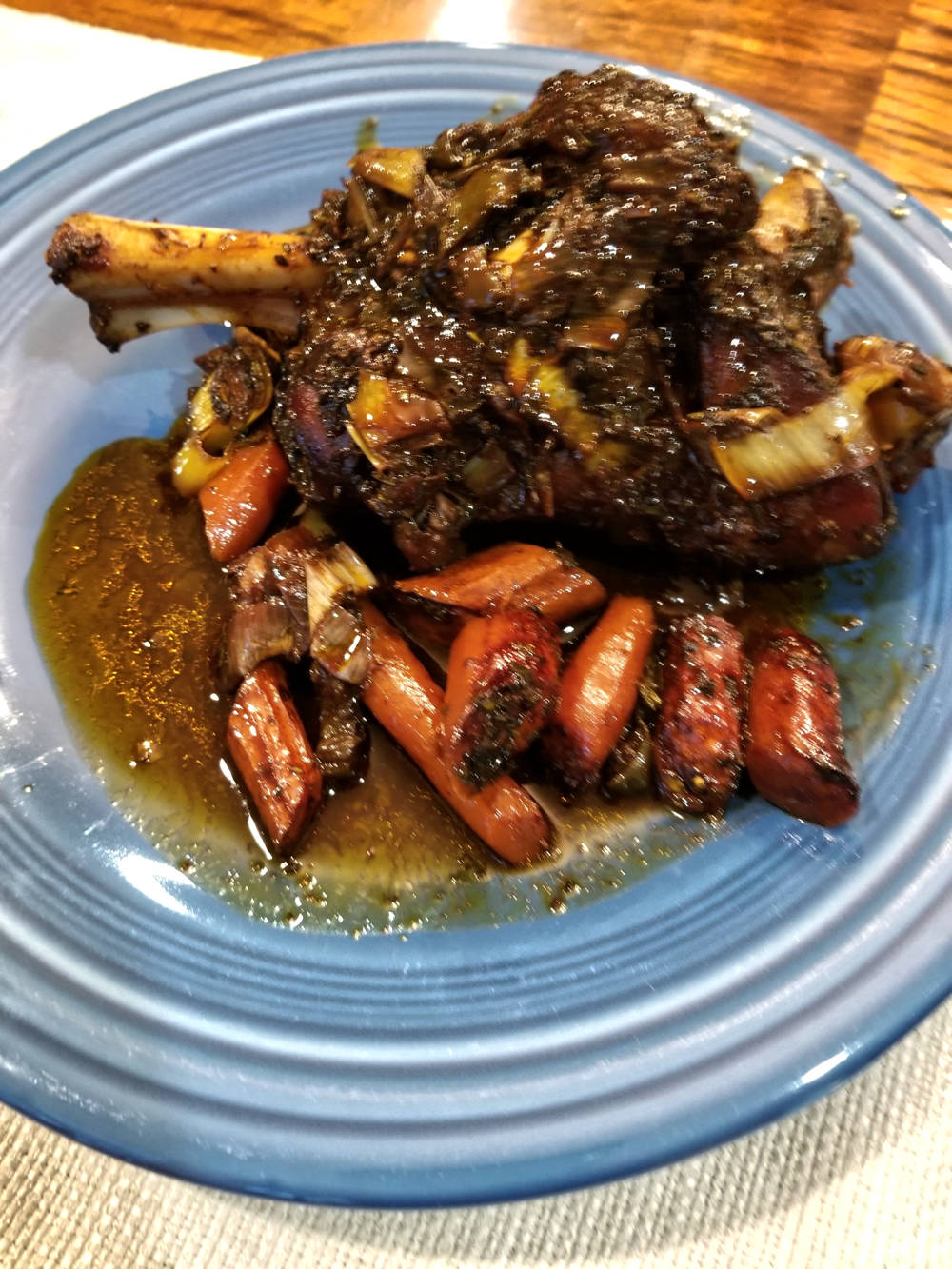 But you can eat them year 'round!
Serves 4 (1 lamb shank per person)
What you'll need:
4 lamb shanks
1 tbs oregano
1 tbs paprika
1 tbs chili powder
2 jalapeno peppers sliced
2 tsp salt
2 tsp pepper
2 tbs olive oil
½ bottle of a good red table wine
4 cups homemade bone stock (chicken or beef)
1 leek, roughly chopped
6 carrots, quartered
Directions:
Preheat oven at 300-degrees.
Season shanks liberally with salt, pepper, oregano, and paprika, Chili powder, jalapeno peppers. Let marinate for at least 6 hours in the refrigerator.
Place shanks in a roasting pan with 2 tbs of olive oil and brown for 10 minutes. On the stove top
Add the leeks and carrots, wine and stock and cook for another 15 minutes.
Then place uncovered in a 300-degree oven for 3 hours or until done. (depends on the size) Can be garnished with mint leaves.
Serve with rice and a green vegetable of your choice.
My rice side dish is to die for.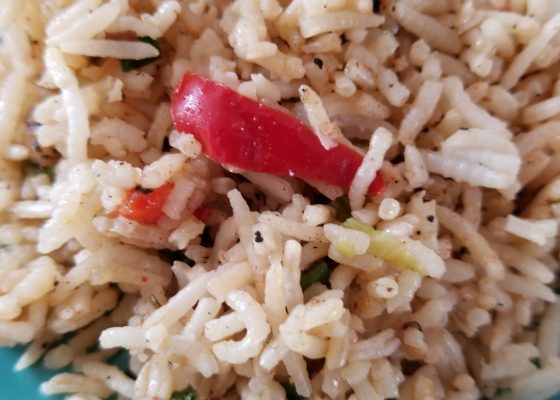 What you'll need:
1 cup white basmati rice
½ large red pepper, chopped
1 medium size onion, chopped
2 cloves of garlic, minced
1 tbs olive oil
Directions:
Cook 1 cup of basmati white rice.
Chill rice in the refrigerator for 4 hours minimum.
Place pepper, onion, and garlic in a shallow roasting pan with olive oil, salt and pepper.
Roast in a 425-degree oven for 15 minutes.
Remove from the oven and place in a container in the fridge.
10 minutes before serving the meal…
Heat up a large sauté pan.
Add 1 tbs of avocado oil, then add the onion, red pepper and garlic.
Cook in pan for 2-3 minutes, or until warm.
Add the cold rice.
Stir together and mix well for 5 minutes, or until hot.
Plate and serve.