Loose Asphalt Shingle Granules: Should You Worry?
May 10, 2019 | By Mike Gonet | Filed under: Blog, Metal Roofing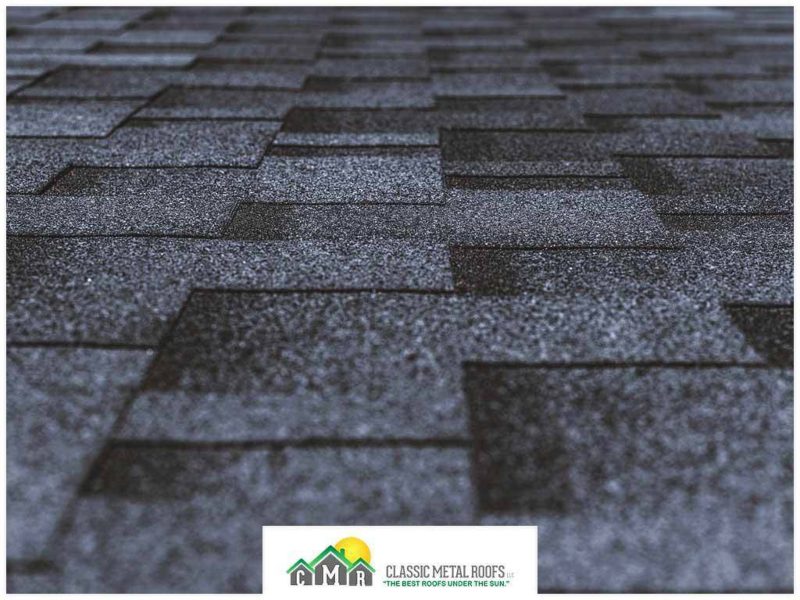 Asphalt shingle roofs feature an outer layer coated with granules, which provides the roofing colors and protects the asphalt layer from UV rays. These granules come loose during the asphalt shingle roof's service life. Should you be worried about it? Metal roofing installation contractor Classic Metal Roofs LLC shares an in-depth look.
What Causes Loose Granules?
The granules used in manufacturing asphalt shingles are made by crushing colored stone and other colored minerals. Granules allow roofing manufacturers to manufacture asphalt shingles in virtually any color and texture. It's not uncommon for these granules to come loose during the shingles' life span. Granule loss is part of normal roofing wear and tear. In fact, you may find granules in the gutter from time to time.
However, if your gutters look like someone dumped a day's worth of coffee grounds in them, advanced wear and tear may already be happening to your asphalt shingle roof. If not addressed in time, the asphalt-soaked backing material will be exposed to the elements, resulting in what is known as "bald" shingles. Loose asphalt granules may also be caused by impact damage or by branches poking into the roof surface.
Switch to a Metal Roof
When excessive granule loss happens, you will definitely need a new roof in a few months' time. The problem is that, even with a new asphalt shingle roof, you're still bound to have the same problems. Your best solution is to get in touch with metal roofing contractors and have a metal roof installed. If you want to keep the architectural shingle look, no problem; in addition to architectural standing-seam metal roofs, metal roofing is also available in "slate" and "shake" style shingle and even barrel tile configurations.
When you switch to a lifetime aluminum metal roof, you also benefit from its many features, including longer life span and better resistance to wind and impact damage. Metal roofs are available in virtually any color, and can even be made to closely match that of your previous roof. Better yet, these roofs have reflective coatings, which will improve your home's energy efficiency.
Classic Metal Roofs LLC is the leading provider of residential metal roofing systems, including metal shingle roofs and standing seam. Give us a call at (866) 660-6668 or fill out our Free Consultation form. We serve customers in MA, RI CT and NH. We provide "the best roof under the sun."