Replace Failed Asphalt Roofing in Central Massachusetts
July 26, 2018 | By Mike Gonet | Filed under: Blog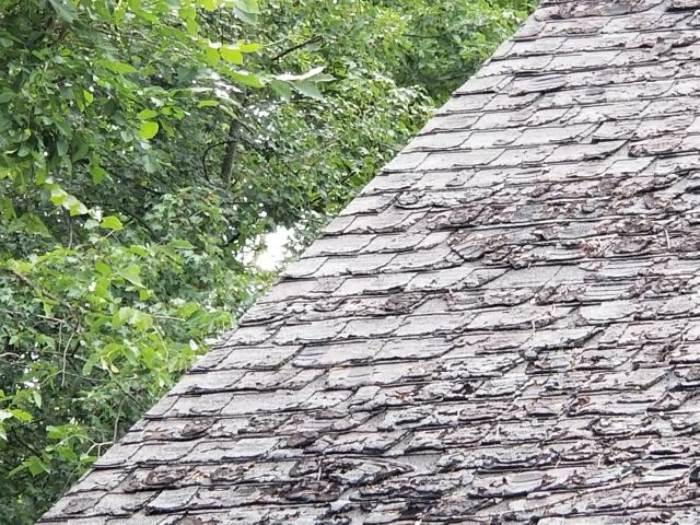 When you think of replacement roofs, as a homeowner, you're usually thinking of asphalt roofing, but, in reality, it is a catch-all term that refers to a wide range of roofs made from varying materials. There's a lot to choose from, apart from an asphalt roof, and it's important that you pick the best metal roofing product that will meet the needs of your home.
On this post, we share tips to keep in mind to help you pick the best replacement roof for your home in central MA. These are some of the towns and cities where you will find examples of what we think is the best reroofing option available today. These central Massachusetts towns include, but are not limited to: Hubbardston, Sterling, Holden, Paxton, Princeton, Barre, Ashburnham, Groton, Winchendon, Westminster, Templeton, Phillipston, Shirley, Ayer, Lunenburg, Athol, Orange, Gardner, Fitchburg and Leominster.
Consider the Materials
Asphalt is a material that is petroleum based. It's not environmentally friendly. An asphalt roof gets very hot and can heat up the attic space in your home, causing air conditioning, in the summer months, to overwork. In the winter, ice dams occur, and water infiltrates the home, due to the way the asphalt shingle is installed, regardless of the underlayments used, sometimes resulting in thousands of dollars in damage. The average asphalt roof, here in New England, lasts about 17 years. Talk about planned obsolescence.
Why not consider a roof material that eliminates these issues? Aluminum metal roofs rank among the fastest-growing segment of roof replacements in the country. They are also sensible choices, as they are readily available and affordable; although they are more money upfront, they can last up to 100 years. They will keep your house cool in the summer and you will thus use about 25% less air conditioning. Aluminum metal roofs also help prevent ice dams and all but eliminate water infiltration from winter weather conditions. These types of roofs will add real value to a home. Nationally, the expected return on this investment is 80-90%, making it one of the best upgrades you can make to your home.
Other Metals to Consider…. or not?
Aluminum is completely immune to corrosion, unlike steel. Steel, on the other hand, will rust. Don't be fooled by galvanized coatings on steel roofs either. When a roof is installed, the panels must be carefully fitted to the roof, which means that they must be cut. When the steel, galvalume, or galvanized roof panels are cut, you are left with on "open" edge that allows wicking of moisture into the metal, causing rust to form and the coating to fail.
Copper and Zinc Metal Roofs
Copper and Zinc are great choices of metal for a roof. However, they are extremely expensive. They are a very rare choice for full replacement roofing but are prized for their unique appearance. They can really increase the resale value of the home and are a popular choice for traditional homes. Most of the zinc and copper used on residential homes is done on accent roofs, like bay windows and porches. As one of the leading metal roofing companies in the area, we recommend taking all of these factors into consideration so you get the most from your investment.
Consider the Look
When asphalt roofs were first invented in 1901, the idea was to replace the more expensive wood and slate roofs with an inexpensive "look-a-like". I think most people would agree that they succeeded. The trouble is, as time has gone on, the percentage of asphalt used in the product has been significantly reduced, and fillers, including paper, have been added to keep the costs down, which is why they don't last nearly as long as they once did.
Aluminum, on the other hand, can easily be formed into multiple styles, like slate and wood, that look far more realistic than their less expensive asphalt replacement. Most aluminum roofs are made from a very high percentage of recycled material, if not 100%. Once their life is over, they will be recycled again. Roofs can combine multiple styles to achieve the look that really enhances your home's exterior. Our most popular combination is one of our shingle metal roof styles, slate or shake, along with a standing seam style on low sloped or porch roofs.
Sheet metal, or "standing seam metal roofs", are a great choice for contemporary and ultra-modern homes. On the other hand, metal shingle roofing is great for more traditional looking homes, and some can even replicate the look of Spanish tile barrel roofs.
Whether it's an aluminum, zinc or copper roof that you're planning to install, it's important to work with an experienced metal roofing contractor for your needs. As one of the top metal roofing contractors in Massachusetts, Classic Metal Roofs is ready to assist you with all of your roofing needs in central MA in these communities shown below, where they have already discovered a superior re-roofing solution.
Call us today at (866) 660-6668 to learn more about our services. We install metal roofing throughout southern New England, with offices in CT, RI, NH and our main office in Stow, MA.
See our roofs in all of these towns: Hubbardston, Sterling, Holden, Paxton, Princeton, Barre, Ashburnham, Groton, Winchendon, Westminster, Templeton, Phillipston, Shirley, Ayer, Lunenburg, Athol, Orange, Gardner, Fitchburg and Leominster.