What is a Dormer?
February 25, 2022 | By Mike Gonet | Filed under: Blog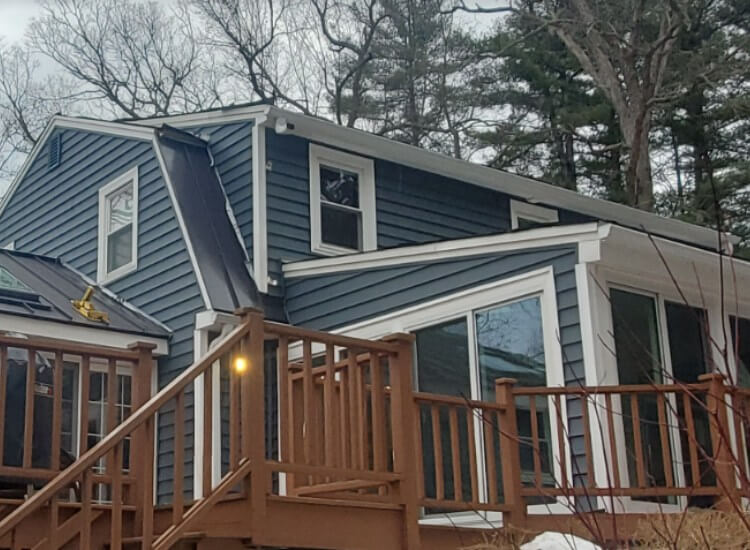 If you're a new homeowner or simply haven't run across the term dormer, you may be wondering just what is a dormer? The simplest explanation is that it is any roofed structure that extends out from the main roof of the home. Most have windows and their purpose is to increase the light and usable space in a room that is under the main roof structure. However, many are also purely decorative, especially in attic areas.
Types of Dormers
Now that your question as to what a dormer is has been answered, we'll complicate the answer a bit by saying there are many types of dormers, all of which look just a bit different. Most dormers fall into one of these categories:
Shed
Doghouse
Eyebrow
Arched
Just like the rest of your home, they require a roof. Although some homeowners choose the same roofing materials for their dormers as the rest of their home, some homeowners choose to make their dormers a feature element of their home by adding metal roofing as an architectural detail. Homeowners frequently will choose metal roofs with a different metal roof profile on a dormer or bump out roof to accentuate that detail of their home.
Why Metal Roofing for a Dormer
Although a dormer helps increase the size and light in a room, simply raising the wall does the same thing. A dormer adds visual interest on a home. If you're finishing an attic area and adding a dormer, you'll quickly realize that trying to find your existing asphalt shingles isn't always easy. And even if you find them, they aren't going to match your existing roof. You don't need to re-roof the entire home if the rest of the roof is in good shape. Simply choose metal roofing. If you're building a home or re-roofing the entire home and metal isn't in the budget for the whole house, accentuate your dormer with metal roofing.
Call Classic Metal Roofs for Your Free Estimate
Adding a metal roof comes with the added benefit of that roof outlasting your current asphalt shingle roof. We can provide an estimate to you directly or to your contractor for metal roofing on your dormer or whole home. You may be surprised at what a great investment metal roofing is. Call us today at (866) 660-6668 or fill out our contact form and we'll call you. We're licensed and insured in MA, NH, CT, and RI.