This Month's Family Recipes
October 1, 2018 | By Mike Gonet | Filed under: Family Recipes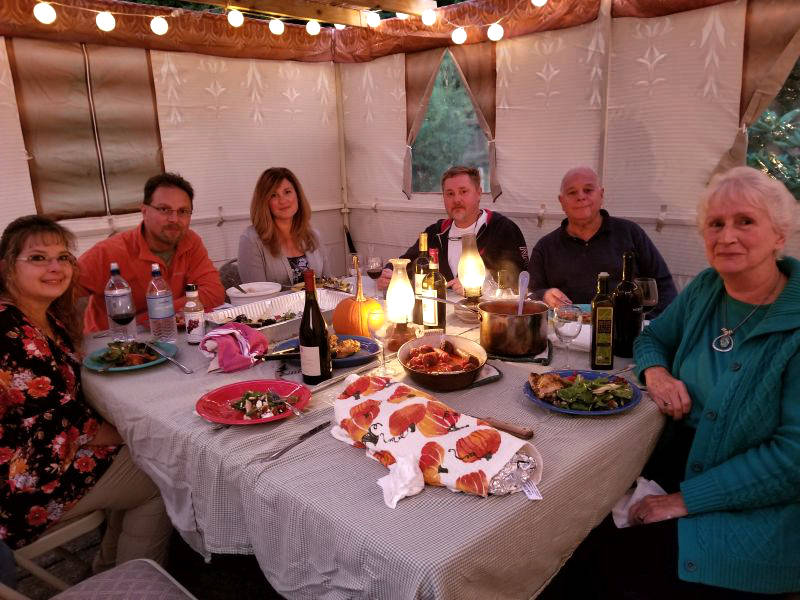 Herb Roasted Chicken Pieces
(I like this recipe with just thighs the best!)
Serves 4
Ingredients:
1Tbs thyme
1Tbs oregano
1Tbs basil
1Tbs paprika
1 tsp sea salt
1 tsp black pepper
2 Tbs of avocado oil, or other oil (to brush chicken pieces before coating with herb mixture)
What to do:
Preheat oven to 350.
Prep one whole chicken, or 8 individual parts of your liking. You can use whatever parts of the chicken you'd like, white or dark meat or both.
Make a seasoning base by combining all spices in a bowl. Note: These may be adjusted to personal taste or based on what you have in your kitchen.
Mix the seasonings together then sprinkle liberally on the oil brushed chicken pieces.
Place the prepared chicken on a baking sheet or glass baking dish uncovered.
Bake for 50-60 minutes depending on the size of the pieces.
Optional: Serve with your favorite green vegetable. I love this with roasted broccoli.
Also, optional: This goes well with a marinara sauce with your favorite pasta. Top with grated Parmesan or Romano to finish.
Wine choice
A nice Chianti if you have it with the pasta and marinara or a Pinot Noir if you have it with a simple vegetable side dish.