Rev up Rooftop Performance in Hot Weather
May 2, 2019 | By Renee Ramey | Filed under: Blog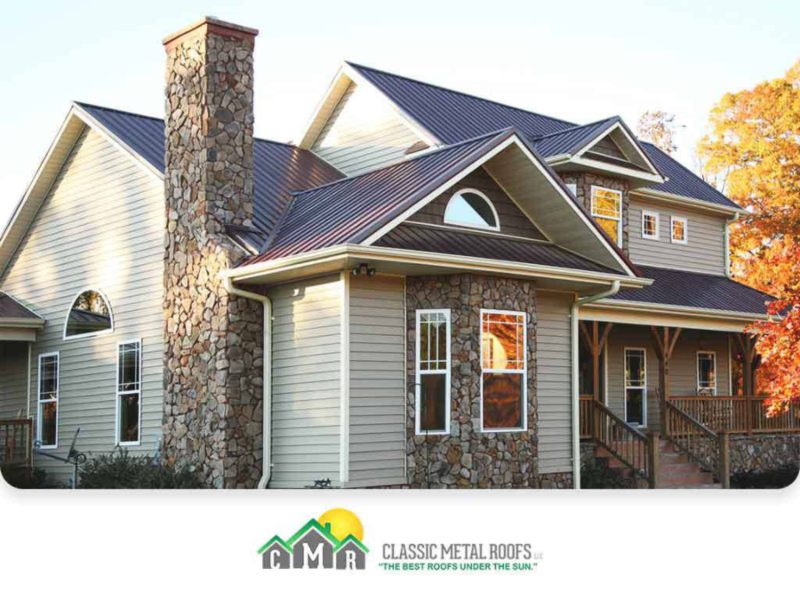 Learn how choosing the right roof can help you beat the summertime heat
There's a good reason why some homeowners sometimes describe their energy costs as "through the roof" during the spring and summer hot weather seasons.
It's true that by using subpar roofing material and inadequate installation methods, your roof can be the least energy-efficient component of your home.
Energy Efficient Metal Roofing
Roofs make a big difference in keeping homes cool, especially in extreme temperatures. Metal is considered the most energy-efficient roofing material available. Yet myths about metal roofs and hot weather performance still linger among some homeowners.
"We hear from homeowners who are worried that a metal roof might be too shiny or actually conduct more heat than other types of materials, causing a home's interior temperatures to rise," said Renee Ramey, executive director of the Metal Roofing Alliance (MRA). "Nothing could be further from the truth when it comes to how metal roofs are designed to perform."
Cool Roofs
Many metal roofs are known as "Cool Roofs." Cool Roofs are ENERGY STAR-qualified, helping save energy by lowering roof temperatures by up to 50 percent. In fact, the Environmental Protection Agency estimates that an ENERGY STAR-qualified roof can lower roof temperatures by as much as 100 degrees F. Even a basic, unpainted metal roof will reflect more non-visible, infrared and UV sun rays than an asphalt roof. That's essential because those are the kinds of solar rays that produce the most heat and cause wear and tear on your home.
Don't Worry About Shine
There's no need to worry about whether a metal roof will cause glare or be too shiny, even in bright sunshine. Today's metal roofing comes in a variety of surface finishes, styles, textures and substrates and high-performing paint colors. They work to reflect and re-emit heat caused by mostly non-visible rays. By emitting as much as 85 percent of solar heat gain to help keep homes cooler, even darker color metal roofs will help lower home temperatures during sizzling summer weather.
The bottom line is that choosing better roofing material and installation methods adds up to real dollars and cents: Research indicates that homeowners can save up to 40 percent on annual energy costs by selecting the right type of roof.
Installation Is Important
Quality installation also counts. To maximize energy savings, proper insulation and airflow and ventilation are essential as seasonal temperatures fluctuate. Check building codes in your area and make sure your insulation meets or exceeds standards. Good eve and ridge ventilation systems help maintain consistent roof temperatures, no matter what the roofing material.
"Choosing the right roofing material and installation method can make a real difference on your bottom line, no matter what the season," said Ramey. "Quality metal roofs not only look beautiful, they perform beautifully as well to help keep you and your family comfortable while reducing home energy costs, year in and year out."
For more information about the benefits of metal roofing in any climate condition, visit the Metal Roofing Alliance at https://www.metalroofing.com/news/.
Classic Metal Roofs LLC can help you with your lifetime metal roofing needs. We are the leading provider of metal shingle and standing seam roofs serving homeowners, builders and architects in RI, MA, CT, and southern NH. Give us a call at (866) 660-6668 or fill out our Free Consultation form to learn more about "The Best Roofs Under The Sun"!