Why Invest in an Aluminum Standing Seam Roof?
November 21, 2018 | By Mike Gonet | Filed under: Blog, Metal Roofing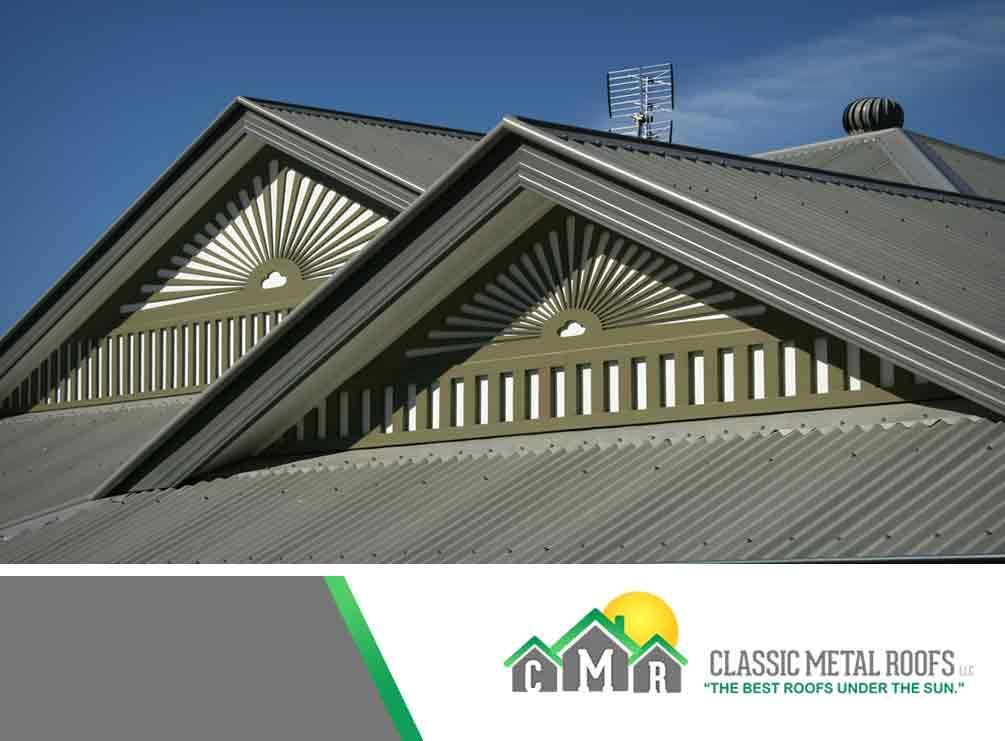 The aluminum standing seam roof system is one of the best metal roofs on the market. It lends itself to practically all slopes, brings eclectic charm to traditional homes, and accentuates the simplistic personality of modern and contemporary architectural styles. When made from aluminum instead of steel, it can offer a desirable balance between weather resistance and beauty.
As one of New England's leading metal roofers, Classic Metal Roofs shares the real reasons an aluminum standing seam roof system is investment-worthy:
It Minimizes the Chances of Leakage Aluminum standing seam roof panels can come in varying widths up to 20-inches which keep the number of seams to a minimum. In addition, aluminum is rustproof. Our fastening clips and screws are made from 304 stainless steel, which are used to prevent electrolysis. When properly installed, an aluminum standing seam roof can remain in service for up to 100 years and handle whatever nature throws at it.
It Is Strong Enough to Handle Hail Speaking of Nature throwing things, an aluminum standing seam metal roof is class 4 hail rated. When manufactured out of 0.032 inches of aluminum, it can handle just about any hail storm here in New England.
It Resists Fire Aluminum has a melting a point (as other metals do), but it doesn't ignite. In the unfortunate event that your home is exposed to open flame, you would be happy to know that an aluminum roof to slow the spread of flames. With the aid of proper sheathing and underlayment, a standing seam aluminum roof can have a Class A fire rating.
It Reflects Solar Heat Compared to the most popular roofing materials in America, architectural asphalt shingles, aluminum panels are far more efficient. They reflect more solar heat, and can help you reduce your summer energy bills by up to 30%.
It Is Sustainable Aluminum metal roofs are recyclable at the end of its lifespan. In fact, most aluminum roofing products these days consist of about 95% of the reclaimed content. If you want a roof that is environmentally safe of, the aluminum standing seam metal roof system is an excellent choice.
Is it the right replacement roof for your home? Call Classic Metal Roofs at (866) 660-6668 now to learn more about this and other popular aluminum metal roofing styles, or use our Free Consultation form to receive a free estimate. We serve MA, RI, CT, and southern NH. Call today for "The best roof under the sun."