4 Reasons to Avoid DIY Metal Roof Installation
November 15, 2018 | By Mike Gonet | Filed under: Blog, Roofing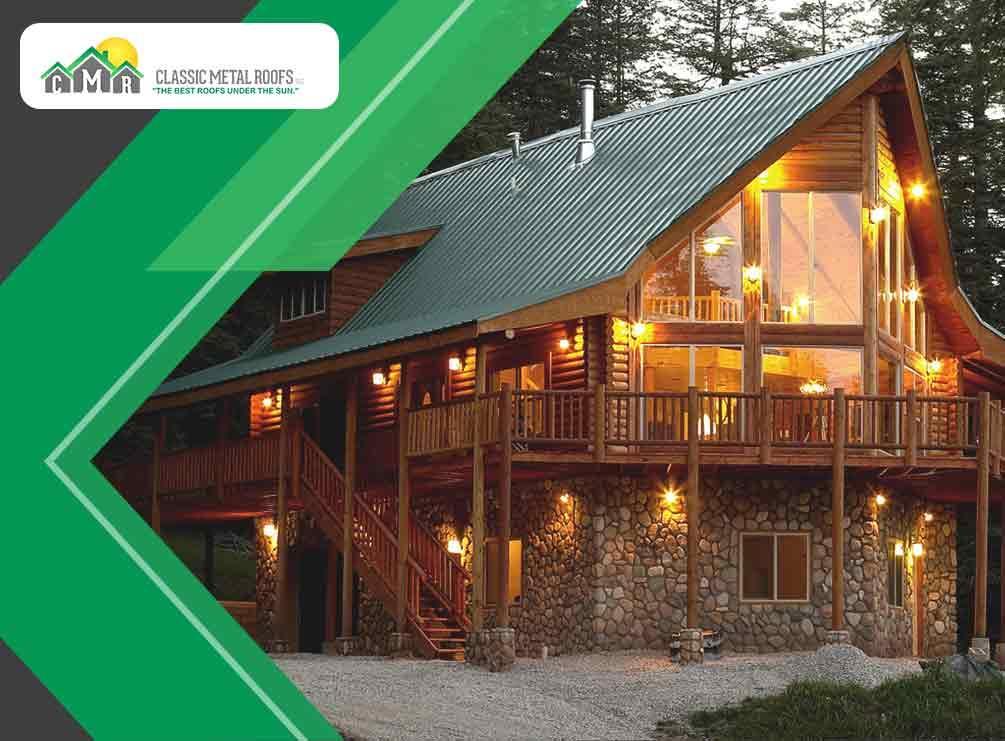 Metal roofs are widely known for their durability and long lifespan. They are also known as one of the most difficult types of roofs to install. Still, a lot of homeowners, regular roofers, and even contractors attempt to install them on their own. For a successful project, it is important for homeowners to avoid DIY metal roof installation. Here are four reasons why from why the roofing professionals at Classic Metal Roofs.
In this post, we share four reasons you should avoid DIY metal roof installation.
Poor Installation Can Be Costly Metal roofs are relatively complex and made up of several components. Apart from the metal roof itself, there's also the underlayments, sealants, and the linear pieces, drip edge or starter, rake edge, head and sidewall, valleys, ridge and hip caps, transition flashings, base, chimney and skylight flashings and, of course, z's. DIY installation may cause you to miss one of these crucial components. When a metal roof is improperly installed, it won't have the same durability or weather resilience they are known for, leading to a drastically reduced life span. This means you'll have to repair or even replace it sooner than you expected, sometimes right away, in our experience.
The Roof Has Its Dangers While metal roof installations are pretty much straightforward, that doesn't mean that the roof itself is a safe place to work – even more so when one does not have the right equipment and staging. What looks like a safe situation could turn deadly in seconds. That's something you never want to risk. Leave the installation to the experts to avoid injuring yourself.
You Might Pick the Wrong Roof The term "metal roof" is a general term that encompasses all types of base metals – from steel to aluminum copper and zinc. Metal roofs also have a wide variety of fastening methods. There is nothing standard or generic and you might pick the wrong one for your home. To avoid wasting your hard-earned money on the wrong roof, always work with a professional.
Installation Is Still Skilled Work and Specialized Tools Finally, keep in mind that installing a new roof still requires a level of skill that only an experienced metal roofer has. Whatever the base metal, whichever style you decide on, and regardless of the fastening system, your new metal roof requires a host of specialized tools to do the installation. These tools cannot be purchased just anywhere. Because the tools are specialized, it also takes a specialized installer to use them. We call them metal roof mechanics.
You can count on Classic Metal Roof's metal roofing mechanics to properly install your new metal roof. Call us today at (866) 660-6668 or use our Free Consultation form to learn more about our services and "the best roof under the sun". We offer expert metal roofing installation in MA, RI, CT, and NH.