Metal Roofs and Drip Edges
December 16, 2022 | By Mike Gonet | Filed under: Blog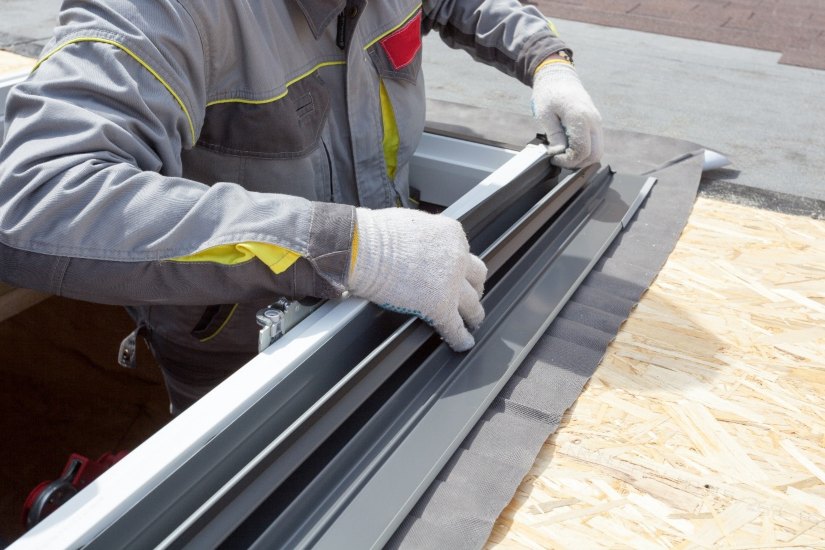 Does a Metal Roof Need a Drip Edge?
If you're in the process of planning for a new metal roof, you may be wondering if your metal roof needs a drip edge. While it is not mandatory, it is highly recommended to install a drip edge, as it offers several benefits. Classic Metal Roofs has compiled an in-depth explanation of drip edges, their purpose, and their benefits to better guide you in your decision.
Why Is a Drip Edge Recommended?
A drip edge is an added protection component. Metal roofs do not require a drip edge if the overhang is at least an inch, as water will be redirected due to the roof's slant. However, a drip edge serves as an additional layer of protection from water damage and other issues that may develop in the future.
Benefits of a Drip Edge on Metal Roofs
Installing a drip edge on a metal roof provides several key benefits for your home. While the added expenditure may seem unnecessary, the advantages you gain by installing a drip edge may change your mind. A drip edge prevents rotting, deters critters, protects the outside of your home, and offers a neater appearance.
Water Redirection
A drip edge will ensure the water coming off your roof makes it into the gutters to drain correctly. Gutters work to keep moisture away from your home's fascia, which prevents rotting and deterioration, as water will eventually wear the wood on your home. Therefore, a drip edge is a secondary helper in ensuring your home doesn't succumb to water damage.
Seal the Opening to Your Attic
Some roofs have openings that lead the outside world into the attic. For these types of homes, a drip edge can be installed to close off the openings, protecting your attic from critter infestations such as bats, birds, and squirrels. This is an added benefit in cooler months, when small animals are looking to get out of the cold.
Protect the Exterior Value of Your Home
The exterior is the first impression of your home; therefore, you want to keep it looking top-tier. A drip edge helps redirect water, and it keeps damaging components such as snow and ice from destroying the appearance of your home. A rotting exterior can negatively impact your property value, but a drip edge prevents that from happening.
A Clean, Neat Appearance
A drip edge can boost the appeal of your home. A drip edge contributes to a clean, neat look, giving your roof a put-together feel. If you are installing a new roof, rather than have the roof extend over an inch, a drip edge can be installed for protection and curb appeal.
Drip Edge FAQs
If you're still juggling the idea of installing a drip edge, here are some frequently asked questions to help guide you in making the right choice for your home.
• What is the difference between a drip edge and a rake edge? While a drip edge and rake edge both protect your home from harmful elements, they are installed in different areas and work best for different climates. Rake edges are commonly used for homes in regions that experience extreme cold, as they are better equipped to handle snow and ice. Drip edges are best for tropical or mild environmental conditions.
• Is a drip edge an expensive addition to my metal roof? A drip edge is not a costly addition. It is even more cost-effective when you consider the amount of money you will save by eliminating potential damage from water and pests within your attic. The exact cost of a drip edge will vary depending on the size of your home and your metal roofing contractor.
• Does a drip edge boost property value? Homes with additional features to protect the structure's integrity may have a higher resale value than those without. In addition, by preventing damage, your home can maintain its value.
• What types of roofs need a drip edge? A drip edge is not a must-have component of a metal roof. However, a drip edge is a critical component of shingle roofing systems. Shingle roofing systems are more vulnerable than metal and require more protection.
• Where is a drip edge installed on a roof? If you're adding a drip edge to your current roof, it will need to be installed around the entire roof's perimeter directly on the edge. When appropriately installed, only an inch will be visible from the outside. The drip edge must be secured every 12 to 24 inches along the roof to ensure it does not lift or take on weather-related damage.
• How far should a drip edge reach on a metal roof? An efficient drip edge that serves its purpose should be one to two inches beyond the eaves. This distance allows the drip edge to protect your home. In most cases, a drip edge should measure two to four inches away from the side of your home.
Get Your Perfect Metal Roof With Classic Metal Roofs
It's time to transform your home with an industry-leading metal roof installation by the metal roofing contractors at Classic Metal Roofs. Backed by over 20 years of professional experience, our team is dedicated to amplifying your home with a roof built to last. Contact our friendly team today to discuss your metal roofing needs and to schedule a consultation.