How Green is an Aluminum Metal Roof?
June 30, 2022 | By Mike Gonet | Filed under: Blog, Green News, Metal Roofing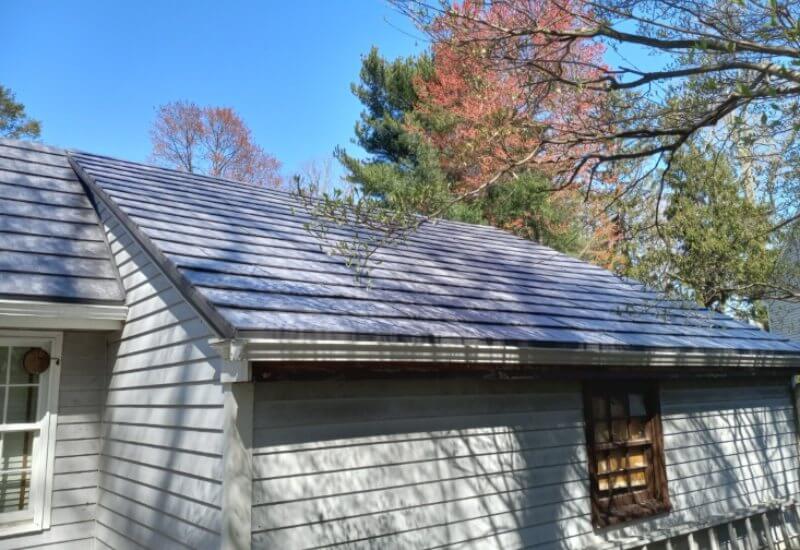 If you're building a new home or renovating yours and want to make it as green as possible. Everyone wants a clean environment! One area to look at is your roofing. Of course, you should make sure that your roof has the proper insulation and ventilation. However, You may be surprised that all the roofing materials for an aluminum metal roof installation are a great option, regardless of the color, whether it's a silver, red or green metal roof. Beware that not all metal roofing is residential metal roofing and not all styles work in all roofing situations.
How Green Is an Aluminum Metal Roof?
Metal roofing is among the most environmentally friendly of roofing options. Here are the top three reasons you can call your new roof a green metal roof:
1. Nearly all aluminum metal roofing is made from 95 % recycled aluminum materials.
2. An aluminum metal roof can be recycled at the end of its life – which is typically 3-5 times as long as that of an asphalt roof.
3. When compared to asphalt, cedar, and slate roof, an aluminum metal roof of any color can save you 25% or more on your cooling costs.
Admittedly some metal roofing offers more benefits. For example, a light color roof can save you more on cooling than a darker colored one. A powder-coated metal roof creates less air pollution in its manufacturing process than an anodized metal roof. Kynar at 70% is the best and highest quality for longevity and reflectivity.
Which Metal Roofing Types are Best?
As an experienced metal roofing company, we see our customers are interested in various types of metal roofing, including aluminum roofing. It's affordable, comes in many colors and styles and lasts for decades. The majority of roofs we install for homeowners who specifically ask for an environmentally friendly green metal roof can consider standing seam and shingle types of aluminum metal roofs with a 70% Kynar coated finish as they'll last a lifetime without deteriorating.
If you're looking for a new metal roof that is environmentally friendly, call Classic Metal Roofs for a free quote. We are licensed and insured with local offices in New Hampshire, Connecticut, Massachusetts, and Rhode Island. Call (866) 745-0316 or fill out our contact form today for a free metal roof quote.