Hurricane Damage Coverage: What Every Homeowner Should Know
October 4, 2019 | By Mike Gonet | Filed under: Blog, Metal Roofing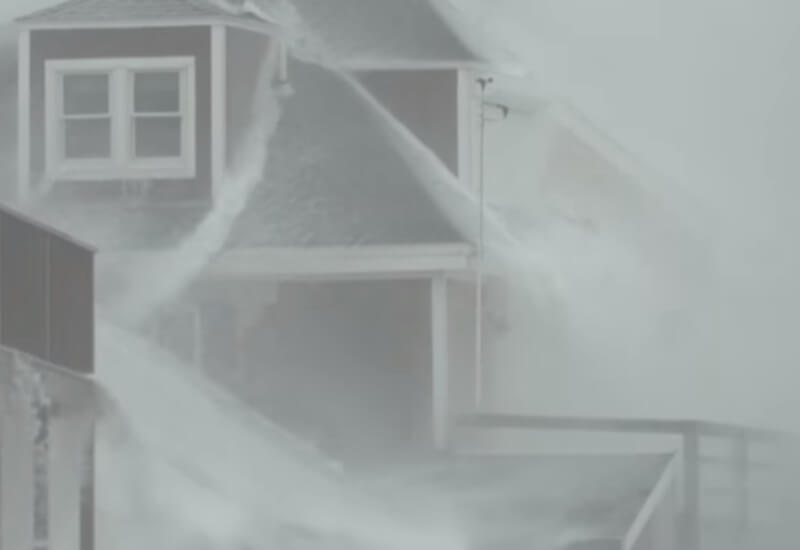 You won't really know how a hurricane can affect you until it hits. Unfortunately for many homeowners, this can mean a lot of property damage. Fortunately, insurance coverage can ease a great degree of the sting that hurricane-related issues can bring. Here's what you need to know about hurricane damage coverage, according to the experts at Classic Metal Roofs:
Homeowner Insurance Usually Covers Four Main Categories
A standard homeowner policy provides protection for
Your home
Detached units (like garages and sheds)
Your belongings
Living expenses (in the event you are displaced).
Insurance claims for your belongings typically amount to up to 70% of your home's insured value.
Hurricane Damage Coverage: You Might Have a Hurricane Deductible
Hurricane deductibles can be equivalent to up to 5% of a home's insured value and many homeowners are not mentally or financially prepared to pay that much out of their pockets, especially given circumstances after severe weather hits. Just how big is that amount? If your home with a metal roof is insured for $250,000, for example, you'd have to pay the first $12,500 of your claim before your insurance coverage kicks in.
Flood Insurance Is a Separate Product
Even when flooding is caused by a hurricane, it is not covered by your standard homeowners insurance policy. As such, you'd need to purchase flood insurance separately to get coverage. If you live in a federal flood zone, you can get flood insurance through the National Flood Insurance Program.
Hurricane damage left you needing a new roof? Consider an aluminum metal roof! At Classic Metal Roofs, we champion metal roofing because we know they last. If you're looking for beauty, durability, maintenance ease and energy efficiency in one roofing option, you can't go wrong with our roofing systems. To learn more about metal roofs and what we can do for you, simply use our our Free Consultation form to get a FREE quote today! We serve homes in MA. CT, RI and NH. If you're looking for "the best roof under the sun and snow" you're at the right place.