Basic Things to Know About Aluminum Metal Roofing
July 24, 2018 | By Mike Gonet | Filed under: Blog, Information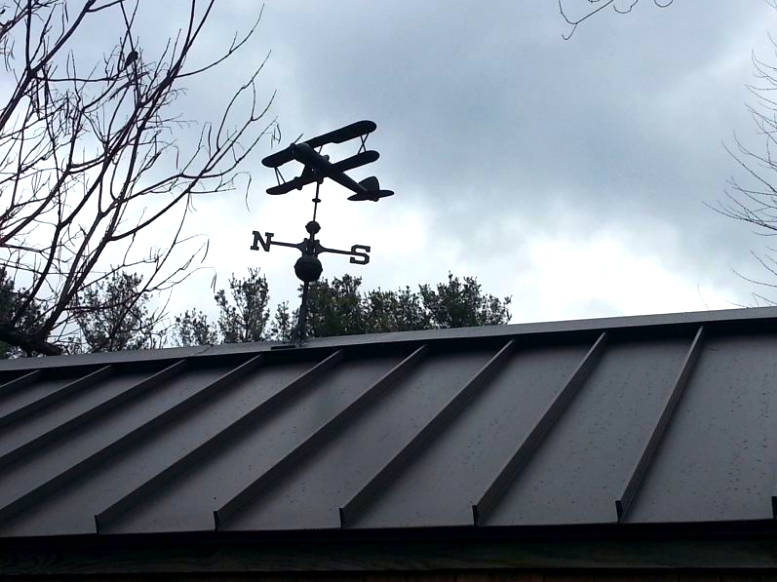 Metal roofs are second only to asphalt shingle roofs in terms of popularity, but the gap becomes narrower each year. According to the latest study by Dodge Data and Analytics, the market share of metal jumped from 11% in 2015 to 14% in 2016. The only edge of asphalt shingles over other metal is upfront cost. However, aluminum metal roofing products are winning the hearts of more American homeowners with their all-around performance.
To further appreciate the overall value of metal roofing, Classic Metal Roofs explores how they fare in key areas:
Durability
Asphalt shingle roofing has not improved in durability throughout its history of over 100 years but have gotten worse. When first manufactured they contained double the amount of asphalt (petroleum). They have substituted fillers like paper and limestone to compensate.
The "best asphalt shingle" products still pale in comparison to their metal counterparts. This is especially true when it comes to aluminum, copper, and zinc roofing products because they're proof against rust and algae growth (black streaks). Metal roofs are immune to practically anything, including pest infestation. Their panels interlock completely, eliminating bug ingress and water infiltration.
With proper installation, expect to spend less on metal roof repairs with years of extreme weather. From strong winds to hailstones, heavy snow and intense heat, they can stay structurally sound for decades with minimal maintenance if any.
Energy Efficiency
An ENERGY STAR®-rated metal roofing system is guaranteed to help make your home significantly cooler in the hottest months. Tests have found out that aluminum roofs with reflective coating can generate 25% savings in cooling costs during summer.
Weight
Metal is surprisingly light. Unlike other roofing options, it won't put a lot of stress on your home and force you to make costly and disruptive structural adjustments to accommodate it. The remarkable combination of its light construction and durability makes it an attractive replacement roofing material.
Sustainability
On average, aluminum metal roofing panels are composed of 95% recycled content derived from post-consumer metal products. In other words, manufacturing them doesn't affect the environment. And when it's time to replace them, they will likely end in recycling yards rather than landfills.
Return on Investment
Experienced metal roofers would attest that most of the price of an aluminum roofing system could be recovered if you sell your home later on. This means you could recoup at least 85% of your investment at resale. In other words, you'd really just be paying for 15% of the total cost of an aluminum roof to enjoy its great benefits for years.
Put your faith in metal roofing to increase your home's livability for the years to come. To schedule an appointment with Classic Metal Roofs and get a free estimate, call us at (866) 660-6668. With our main office in Stow, MA we are a regional company and serve all Southern New England. see why so many homeowners in these towns love their lifetime roofs. Stop by and see roofs in Stow, Framingham, Wayland, Lincoln, Newton and just about every town in MA.