How to Determine If a Nearby Tree Can Cause Roof Damage
May 30, 2019 | By Mike Gonet | Filed under: Blog, Roofing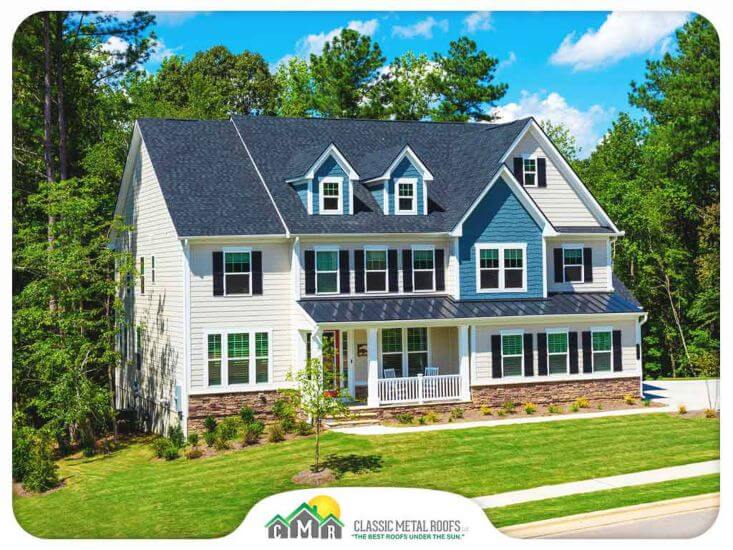 Trees are among the most desirable features of landscaping in your home and can even enhance your property value if they're in the right place. However, trees do have a downside to being a part of your property. If not taken care of properly, a tree can cause damage to your roof and open the way to further damage to your interior.
In this post, metal roof company Classic Metal Roofs LLC discusses how you can determine if a tree on your property can cause roof and home damage.
Tree Roots
Roots can damage your home's foundation or your underground drainage pipes. Overgrown roots can penetrate your home's foundation through pre-existing cracks or even cause it to uplift. If an underground drainage pipe has a leak, meanwhile, the leaking water can encourage root growth towards the leaky pipes. These roots, in turn, can eventually enter the pipe and obstruct the flow of water.
Overgrown Branches
Once you spot branches creeping toward your home, they can cause some serious damage to your roof and gutters. Leaves, twigs, and broken branches can clog your gutters and create ice dams, leading to water penetration in your home. Overgrown branches can also be weighed down by ice and break, which would cause them to fall on your roof. In the event this happens, you'll have to call in a contractor, such as aluminum roofing pro Classic Metal Roofs LLC, to fix or replace your roof for you.
Aside from the aforementioned consequences, overgrown branches may also be used by rodents to gain access to your home. Falling branches may even topple power and communication lines if they managed to creep too close toward them.
Structural Defects
Structural defects can cause a tree to fall and may damage your home if it topples in that direction. One example of a structural defect in a tree is advanced decay. You can tell a tree has this if its wood is soft or if there's a cavity where wood is missing. Fungal activity, such as mushrooms, is also another indicator.
Cracks are another way to determine if a tree has structural defects. This means that the tree is currently in danger of falling. If the tree near your home is starting to show these signs, it's best you have them cut down immediately to avoid any major damage to your roof or home.
Turn to Classic Metal Roofs LLC for your metal roofing improvement needs. We are your number one provider of metal roof installation services. Give us a call at (866) 660-6668 or fill out our Free Consultation form to request a free quote. We serve homeowners in the state of MA, CT,RI and southern NH. If you're looking for "the best roof under the sun" contact us today.