Why Is a Metal Roofing Underlayment Important?
April 30, 2020 | By Mike Gonet | Filed under: Blog, Metal Roofing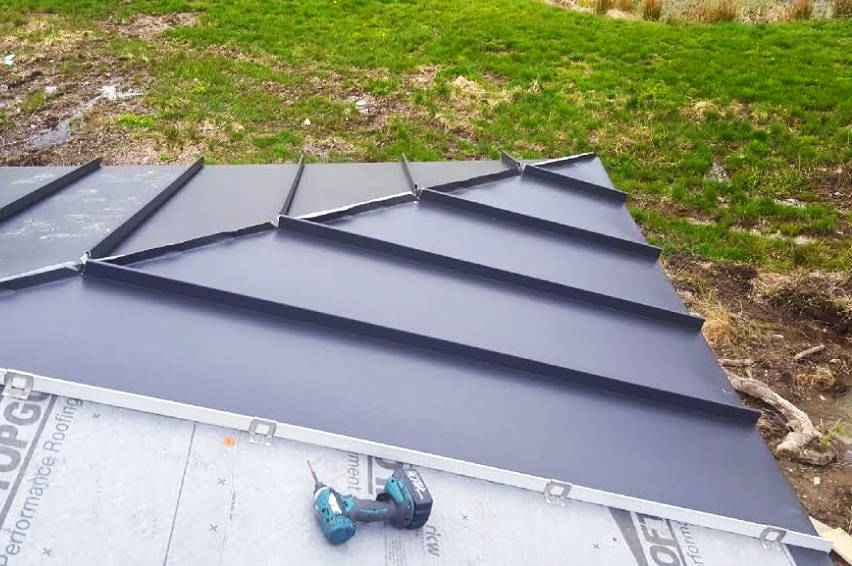 While the underlayment of your metal roofing system is not visible, it helps protect your home from water damage. There are typically two underlayments used when metal roofing is installed on a home. Whether you have standing seam or metal shingle metal roofing, having the right underlayment will prevent moisture from damaging your deck and attic.
Read on to learn more about the importance of metal roofing underlayments for residential roofing systems whether they are aluminum, copper or zinc.
Why Roofing Underlayments are Essential
The underlayment does not simply offer water protection to the deck, but it also provides a "slip sheet" for the metal to move on the roof deck due to expansion and contraction. Solar heat can make metal roofs hot even though they reflect the heat away from the building. The proper underlayment will keep your home safe and dry for a lifetime when installed correctly.
Different Types of Underlayments
Rubberized Asphalt – Rubberized asphalt has the combined benefits of non-bitumen and asphalt-saturated underlayments. Since it has a higher asphalt and rubber polymer content, it is fully waterproof. This is the correct product type most suitable for all metal roofing installations.
Synthetic underlayments – Multi-layer construction with polypropylene provides high tech performance; those that have scrim reinforcement offer a stronger tear resistance. They must also include a safe, non-skid surface for the crew to walk on.
Nylon Mesh – These underlayments have their place when a thermal brake is required, typically when a hot roof system is being used in conjunction with closed cell foam insulation.
Keep in mind that not all underlayments are suitable for every home. Consult your contractor regarding which one is the best for the roofing and ventilation system in your home. Classic Metal Roofs, LLC is one of the area's most trusted metal roofing companies. We install the underlayments like there is not going to be any roof installed. Call us at (866) 660-6668 or complete our Free Consultation form to get a free quote. We work with clients in MA, RI, CT and NH.