Why Choose a Residential Metal Roofing Contractor?
May 6, 2022 | By Mike Gonet | Filed under: Blog, Metal Roofing, Roofing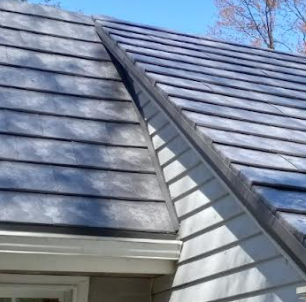 Instead of searching "metal roofing contractors near me" and clicking on the first result, understand that not all metal roofers are residential metal roofing companies. Not all residential roofers are experienced in roof metal installation, so it is important to select experienced metal roofing professionals. If you want a new metal roof, you want a roofing contractor with a great reputation in installation for the type of roof you're looking for. Here's how to find and select a great metal roofing installation company.
Residential Metal Roofs
Classic Metal Roofs installers are experts at residential metal roof installation. Most residential roofs on homes are what is referred to as steep slope roofing. Although some products can be installed the same on both low and steep slope roofing, you don't want to call just any roofer. You want a company experienced in residential metal roofing installation – one that has installed thousands of metal roofs. You will also want a company that offers metal roofing products specifically suited to homes.
Standing Seam and Shingle Metal Roofing
Some neighborhoods have requirements for a home's appearance. That may mean that standing seam roof metal isn't an accepted style. They may claim that it looks commercial. If you want a shingle-style metal roof, you need to contact a residential metal roofing company like Classic Metal Roofs. We not only offer standing seam and shingles style metal roofs but also copper and zinc roofing in standing seam and soldered flat lock.
Classic Metal Roofs Is the Company to Call
If we didn't come up in your search for "residential metal roofing contractors near me" but you're in Massachusetts, Connecticut, Rhode Island or New Hampshire, we are near you! We have four offices serving the area and are fully licensed and insured in each state. We offer the very best roof installation under the sun to protect your home from the wind, rain, hail, and snow that our area experiences. As experts in residential metal roofing installation, you can count on us for a lifetime metal roof that will actually last a lifetime. Call us today for your free quote at (866) 537-6654 or fill out our contact form.