Why Should You Care About Quality?
August 30, 2018 | By Todd Miller | Filed under: Blog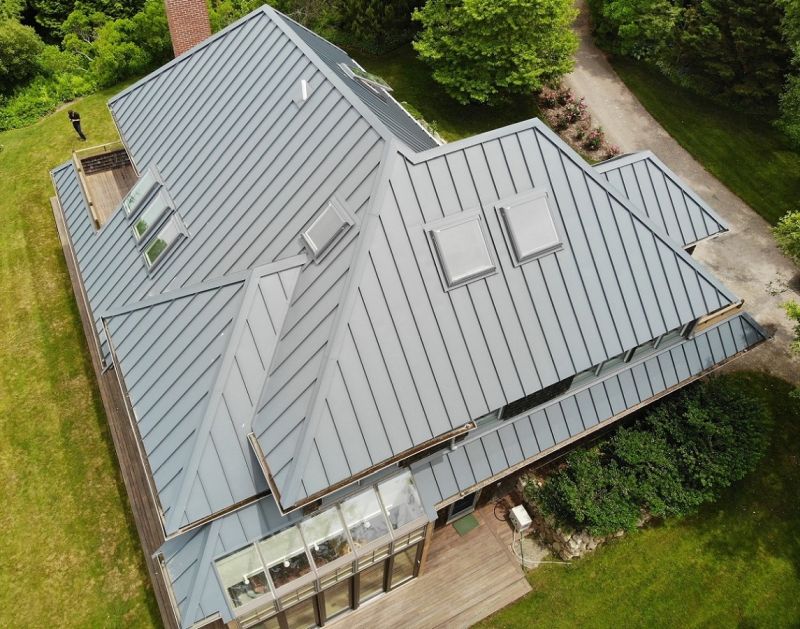 The metal roofing industry has been growing quickly for some time now. Metal's share of the residential roofing market has gone from the low single digits 15-20 years ago to the low to mid teens today. With that kind of growth comes the risk of lower quality products. As manufacturers and contractors enter the industry, they face a steep learning curve and it can take a while for them to work through that. Additionally, there will inevitably be the occasional player who thinks that price is the answer to growing their business. And, inevitably, lower price means cutting corners, poor workmanship, and reduced product quality.
Today, homeowners choosing a metal roof face an additional risk – low quality products being dumped into the United States by China and other countries. Yes, you heard that right. The tariffs that went into effect earlier this year on steel and aluminum coil coming into the USA from China have a "loophole" – a "finished goods loophole." By fabricating the metal coil in some way, Chinese metal producers can get around the tariffs and "dump" their products into the USA in the form of poorly-designed and executed metal roofing materials.
Accidentally having a low quality metal roof installed on your home will lead to problems and heartbreak. Inferior products may leak, have reduced wind resistance, and may have coating problems in the future. That's not good and it ends up in a shameful waste of homeowners' dollars. Here are a few critical components to consider, and questions to ask, as you seek to choose a Quality Metal Roof for your home.
Product Design
Quality metal roofs have concealed fasteners. Exposed fasteners, over time, will loosen, wear out, and leak. Quality metal roofs also are fully interlocking on all sides. Metal panels that just overlap top to bottom or side to side, over time, will have the overlaps pack full of debris, leading to water infiltration and leaks.
Coating
The longevity of a metal roof is determined largely by the quality of its finish. The industry-leading PVDF finished are unmatched for fade and chalk resistance. Be careful to avoid inferior finishes that will leave your roof looking aged in just a few years. Also, avoid granulated finishes that attract and support roof algae – those ugly black streaks and stains.
Warranty
With your metal roof, you will receive two warranties. One is from the manufacturer covering the product and the other is from your contractor covering the installation workmanship. Be sure to receive both in writing and to understand exactly what they cover and exactly who is behind the warranty. The warranty is meaningless if it can't ever be pursued. Is the warranty prorated? Is it transferable? What exactly does it cover? What about the exclusions? Don't be duped by "manufacturers defects" warranties that really do not cover premature aging or failure!
Installation
Any product is only as good as its installation. I've always said, I'd rather have a mediocre product that is well-installed than a great product that is poorly-installed. Make sure that you know exactly who will be installing your roof, including their experience and training.
A metal roof is a big investment. I want to make sure that you make a wise investment and get what you are paying for. Email me anytime with questions at todd@asktoddmiller.com.