Share the Metal Roofing Love for a Chance to Win
July 5, 2018 | By Mike Gonet | Filed under: Blog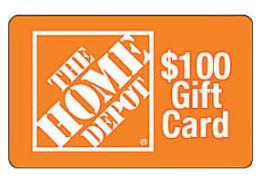 Homeowners love metal roofs, and it's easy to understand why.
With great styles, long-lasting protection and exceptional performance, metal roofs have now become the second most popular choice for roofs among U.S. homeowners, according to a recent survey conducted by the Metal Roofing Alliance (MRA). And demand is continuing to increase as more customers realize that durable metal roofs can stand up to whatever Mother Nature may have in store. Plus, they are energy efficient and a more sustainable choice as compared to other roofing options.
With all those benefits, Metal Roofing Alliance is helping spread the love with its "Metal Roofing Raves" giveaway. From now until October 2018, homeowners who share their short answer (140 characters or less) for why they love metal roofing will have a chance to win a $100 gift card from Home Depot. It's easy to enter, and a winner will be randomly selected each month. No purchase is necessary and official rules can be found at www.metalroofing.com
As part of the Metal Roofing Raves promotion, MRA is partnering with Today's Homeowner star and home improvement expert Danny Lipford to help tout the benefits of metal roofing. Through TV, videos and radio exposure airing throughout the nation, the Today's Homeowner crew is focusing on helping educate homeowners on the many benefits of metal roofs and the wide variety of beautiful styles available, in addition to promoting the "Metal Roofing Raves" giveaway.
"Metal roofing is durable, low maintenance and energy-efficient, making it one of the best choices for today's homeowners," said Danny Lipford, host of Today's Homeowner. "Metal roofs often last 50-plus years and can protect your home from extreme weather. With styles and colors to suit every taste, metal roofing is definitely worth considering."
As homeowners throughout the nation recognize, there's a lot to love about metal roofing. Share why you do, too, for your chance to win.