3 Qualities of a Reliable Metal Roofing Contractor
May 24, 2018 | By Mike Gonet | Filed under: Blog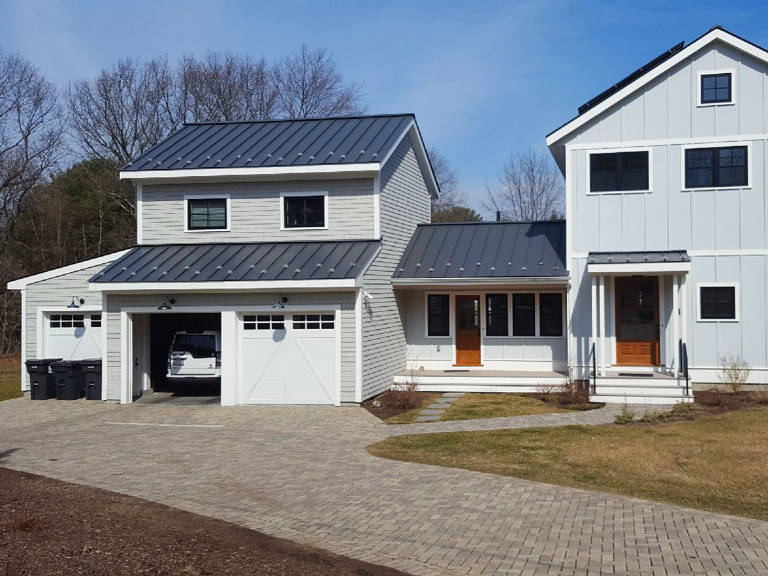 When you need a metal roof of good quality, one of the best materials on the market is aluminum. Affordable, durable, and energy-efficient, it can give your home the best protection against the weather, as well as cut down on energy expenses.
However, it takes skilled metal roofers to properly install them on your home. Finding the right one may be tricky, but there are certain qualities that make a contractor a must-hire.
Legitimate Insurance, Warranty (factory & installation) and License
The best kind of help for any home improvement project is the kind that is prepared for anything. Three documents your contractor must have are insurance, warranties, and licenses.
These three items are all about protection. Insurance and workers comp keeps you protected from liability charges and keeps the workers of the project protected. Manufacturers Warranties will protect you in the unlikely event that the roof fails due to a manufacturing issue. Installation Warranties will protect you if the roof was not installed according to factory specifications. Some Factory warranties include full roof replacement, including materials and installation. Metal roof repairs or replacement could be an issue due to unexpected events like storms or accidents. Be sure the metal roofing contractor has been in business for more than a year or two; there is a better likelihood they will be in business to take care of any problem that arises.
Licenses, meanwhile, are proof that they are legally operating in your state. However, not every state requires a roofer to have a license.
Reliable References
You may be part of a large group of people within your state who have decided to get a metal roof for their home. This means that other homeowners have interacted with contractors you may be considering. Asking these previous clients is a good way of getting feedback on how your contractors work. Consistent and positive reactions mean your contractor can be trusted.
Professional Conduct
Lastly, your chosen metal roofing contractor should be a professional through and through. This goes beyond proper manners and attire. The mark of a true professional is one who helps you understand how the project works. If you meet a roofer who informs you about the process, helps you with documents, and exudes a calm demeanor during potential crises, then you can be assured of a reliable service provider.
Classic Metal Roofs, LLC is one of the most trusted metal roof contractors in southern New England, with a nearly 15-year track record of installing just metal roofs. Ask to speak to any of the hundreds of satisfied clients or drive by any of our installations for a closer look at our work. Give us a call at 1-(866) 660-6668 or fill out our Free Consultation form for a free estimate. We serve residents in Southern New England, through our offices in Stow, MA, East Berlin CT, Nashua, NH and West Warwick, RI.