Is a New Metal Roof the Best Home Improvement Investment to make in 2023?
February 21, 2023 | By Mike Gonet | Filed under: Blog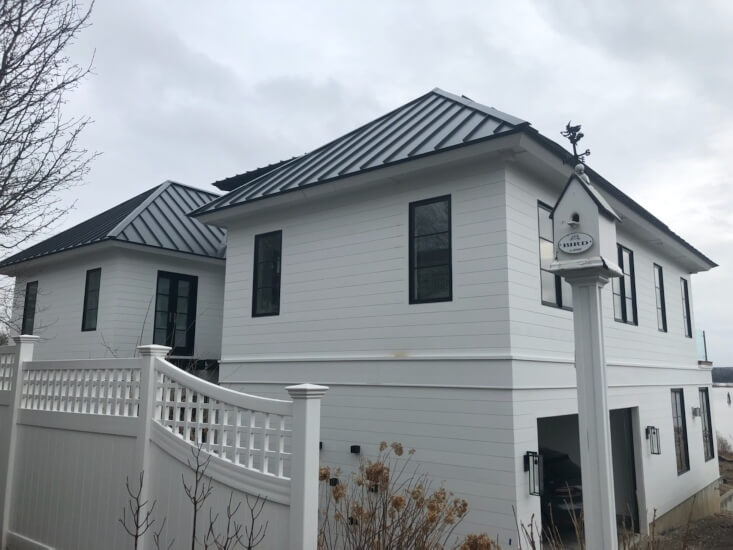 Weigh the pros and cons carefully before re-roofing your home this year
By Renee Ramey, Executive Director of the Metal Roofing Alliance (MRA)
Even with an uncertain real estate market and rising interest rates, 2023 offers plenty of positive signs for homeowners.
Homeowners are continuing to invest in their homes, and are increasingly interested in strong performing, long-lasting products and improvement projects. All signs indicate they are willing to pay for quality and better long-term reliability, sustainability and performance. The U.S. and Canadian residential metal roofing industry is proof of that.
Metal roofing is experiencing strong growth, even in uncertain times. According to the latest industry report, the share of residential metal roofing in the United States has risen from 12 percent in 2019 to 17 percent in 2021. The roofing market has grown overall, and metal is getting a bigger percentage of that share.
Why is that? The many benefits of quality metal roofing are driving its popularity. The fact is that metal roofing has historically been used in other countries but is still considered somewhat of a new option for homeowners in the U.S. and Canada. However, in comparison with other roofing materials such as asphalt, metal roofing can last up to three times longer, is more sustainable, energy-efficient and protective against severe climate dangers such as hurricane-force winds, hail, snow and ice, and wildfires.
Quality metal roofing's reliability and performance is by far superior to today's most commonly used roofing materials. And given the wide variety of beautiful metal roofing styles available to complement any architectural style, choosing metal is becoming a no-brainer for homeowners who want the best for their homes.
For homeowners who may think a quality metal roof is out of reach for them financially, the good news is that there are now more financing options available than ever. It's also important to consider the total cost of ownership over time, factoring in reduced replacement and maintenance costs, and the fact that a better quality roof can help protect against costly leaks and damage. Breaking down the cost of a quality metal roof into monthly payments and how the cost stacks up as compared to other purchases (such as cars, appliances, club memberships, and other home improvement projects) helps many homeowners realize that a metal roof is a solid investment in their most important asset: their home.
Before investing in a metal roof or any other roofing type, it's essential to consider the costs and benefits carefully. Be sure to check out Classic Metal Roofs video series for great insights on metal roofs you will be able to receive their Planning Guide, and the Ultimate guide for metal roofing for free, to learn more about styles, features, benefits and installation/material options and why quality metal roofing may very well be the best decision you make this year for your home. Click on the link here: https://classicmetalroofs.com/intro/
Have you already installed a metal roof on your home, and do you love it? Show it off for the chance to win a $300 cash prize and potentially be named one of MRA's Best Residential Metal Roofing quarterly winners. To enter, simply upload a photo of your home's metal roof and a short project description at https://woobox.com/kz4fzh. For updated rules and more information, visit metalroofing.com.