Why Choose a Zinc Roof?
March 22, 2018 | By Charles McGowan | Filed under: Blog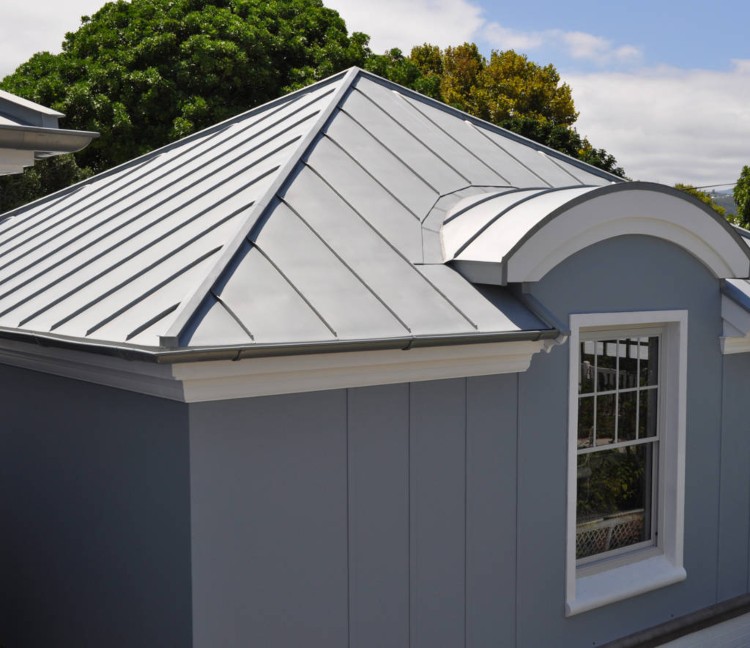 Although relatively new to the North American market, zinc has been used as a building material in Europe for more than 300 years. In fact, many of the European zinc roofs installed in the 19th Century are still in service today. While longevity and low-to-no maintenance contribute to zinc's appeal, today's homeowners are also choosing the material because of the creativity and distinct design aesthetics that zinc offers.
Used for roofing, gutters, and wall cladding, zinc offers elegance and longevity few other materials can. When installed properly, a RHEINZINK roof can last close to a century, while a wall can easily last 150+ years. In addition to its long service life, homeowners like the fact that zinc is low-to-no maintenance.
More and more homeowners are requesting the material, on both renovations and new construction, as a complete roof or as major details. RHEINZINK offers four distinct shades of grey: pre-PATINA blue-grey, pre-PATINA graphite-grey, art-COLOR sky-grey and art-COLOR basalte. And whether the home design is an old English cottage, cutting-edge modern, or something in between, zinc can offer the ideal design aesthetic.
Thinking of Zink? Consider RHEINZINK Options
Nothing makes a house stand out better than RHEINZINK metal roof or siding. There are so many style and design options with zinc. Single and flat lock standing seam, reveal and shiplap panels, corrugated and trapezoidal styles, design options, even custom design is available. Durability and sustainability are all essential qualities in today's building envelope requirements for the discerning homeowner. When you are looking for a raw and elegantly organic look for your home's roof or siding, why not consider zinc?
RHEINZINK America, Inc. led the introduction of architectural zinc in North America and continues to offer one of the industry's most reliable, trusted brands.