Metal Roofing Reviews: How to Avoid the Long-Standing Seamy Underside of the Metal Roofing Industry.
July 31, 2014 | By Mike Gonet | Filed under: Articles, Education, General, Metal Roofing
When the time comes to select a metal roofing contractor, doing in-depth research on multiple contractors prior to meeting with any of them is a step in the selection process that should never be skipped. Provided that you conduct extensive research, it is essential that the quality of such is not skimped on.
Like many industries, slimy metal roofing sales representatives resort to subterfuge by publishing dishonest advertisements, misleading buzzwords, and "metal roofing calculators." Based on our years of experience in this industry, this problem has grown to the extent in which it has become difficult for homeowners to differentiate true from false. This is hit dead on at every angle – the installation, the "sales presentation," the websites, the literature, the consultants, the material, the coupons, the "sign our contract now" discounts, and so on.
Let's make this clear: An aluminum, zinc, or copper metal roofing system is the absolute best roofing product that can be installed onto a home. The long-term roofing and environmental benefits have been documented time and time again. This is not the goal of our message here. The goal of our message is that many metal roofing companies do not contain the true knowledge, expertise, or experience to install this product correctly. We cannot stress this enough: The ability to install a metal roofing system correctly takes years of training and experience – it is not easy. Correct preparation prior to the installation is not easy, and determining the correct product suitable for the homeowners direct and concrete needs, again, is not easy. None of the steps in this process should be easy for the contractor – it never should be. The only individual the process should be easy for is the homeowner; however, the lack of truth in this industry can make it very difficult for this to happen.
How can we say this in simpler terms? Discover if the given roofing contractor specializes in metal roofing, knows exactly what he is doing, and can prove it to you before you buy anything.
How can you do that, though? Why do we say this? It cannot be that much of a problem can it? The up-front investment for a metal roofing is not small, and we want you to get your money's worth. We also don't want you to only be happy now, we want you to be happy years down the road as well.
We are going to talk about how difficult finding the truth can be. Everything conveyed from a given representative or published on a certain website can be so wrong that false content will be supported by further false sources down an endless rabbit hole of lies. What content can be trusted? Why should you trust us?
Let's talk about metal roofing reviews, testimonials, and metal roof company references; and find out which of these are actually important, and which of these verify whether or not a contractor is reputable.
Metal Roofing Reviews: When Were They Written?
Reviews and testimonials should always be taken with a grain of salt. Everybody is very different (as you probably know), and a review is a block of text full of opinion; so a lot of personal and emotional bias is going to be involved in a written review. We love reading metal roofing reviews and testimonials, but unfortunately, these are often more useful for the contractor than the homeowner.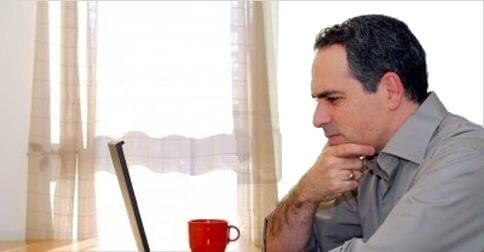 Metal roofing reviews function as an evaluation of the installation so the contractor understands what they can improve upon for their future installations. What are they reviewing? They are wording out pieces of concrete bias towards a contractor, and will generally favor them once the installation is finished as long as (based on our experience): there was a rapid installation, the crew was not interruptive, they kept the property clean, were polite, and the new metal roof looked pretty.
Metal Roofing Testimonials: What Was the Motivation of the Writer?
A testimonial is very similar to a review, but there is a catch. Have you ever wondered how metal roofing contractors get their testimonials? In many situations, we have seen contractors offer homeowners a price reduction if they write a testimonial following a strict guideline. The guideline will basically insure that every homeowner is regurgitating the same exact scripted content with just different wording. Again, these usually do not prove whether or not the roof lasted over time. Although this is not always this case, this is still something you must watch out for.
Please note that improperly installed metal roofing systems can still look beautiful after installation. This is when many metal roofing reviews and testimonials are written. It only makes sense, right? A book review is usually written shortly after the book is read, not years later. Though this is a benefit, nobody purchases a metal roof for the sole reason of improved aesthetics for their home. The most important factor behind a properly installed metal roofing system is that it is installed by a reputable metal roofing installation team (no sub-contractors) with proof of no failures years down the road. Where do you find this proof? Are you figuring this out when reading metal roofing reviews and testimonials? In some cases, yes; but, in most cases, absolutely not. In many cases, the only aspect a review will prove is that the homeowner paid for the metal roof and the metal roof is now on the home.
What can you do?
Become as informed as possible. The front-end cost for a metal roofing system is not going to be cheap. If you are serious about getting a metal roof, which you must be in order to make that initial investment, the intelligent homeowner will learn as much as they possibly can about metal roofing as well as the installation. The only way to find out if you can trust a contractor to install a metal roof is if the contractor is able to answer every single one of your questions without hesitation, discuss with you the installation process in accordance to your research and questions, and can genuinely prove to you the given company's experience.
But this still is not enough. The contractor's claims must be proven.
Ask for Customer References
When a metal roofing contractor is meeting with you, consider it an interview. You, the homeowner, are the employer. "Joe" is there to prove to you why you should hire him, why his crew should put on his metal roof, and why you should be picking him over Jane. Utilizing your notes and research, everything you heard from Joe sounds just like what you were looking for. Joe presents to you with a quote and offers you a coupon if you "sign today." You are ready to bite the bullet (and save some money too!) so you sign a contract.
You really, really messed up.
What is needed to validate the authenticity of a résumé? Let's shift this scenario. You are the employer, and "Joe" is the kid you are considering to hire to work for your business. Who will be contacted before you hire "Joe"? It better be some names with contact information from a list of references that "Joe" left on your desk subsequent to the interview. What if "Joe" were a potential renter thinking of renting a room in your house? In such a case, you had definitely do background checks and ask for references.
Joe should have left you with a list of references, because you should not hire any metal roofing contractor without speaking with some names from the list of references.
Absolutely *nothing* speaks more than experience. A contractor that can provide an extensive list of references whom you can personally contact can prove to you whether or not this contractor's roofing system passed the ultimate test. This ultimate test, this deciding factor regarding whether or not this system actually does the job, is time.
You can now move past all of the lies polluting this marketplace, because the only truth that can pierce through this veil of lies is experience over time. A reference is an individual who is willing to personally share with you their experience with the contractor, their number of years of having the roof, and their current life with a metal roof.
Get More than One Opinion!
Metal roofing references are not those mediocre experiences reworded to sound awesome that you find on your best friend's Facebook page. References are not reviews written with no indication of the time frame between the date of the installation and the date of the review. What you need to do is have multiple conversations with homeowners who have metal roofs – metal roofs that were installed by the contractors you are interested in – and can personally share with you their experience with a metal roof throughout the years. If a metal roofing contractor "Joe" cannot provide a list containing at least a dozen references, why should you trust a single word he has to say?