Is It a Forever, Permanent Metal Roof?
June 21, 2018 | By Bryan Rusch | Filed under: Blog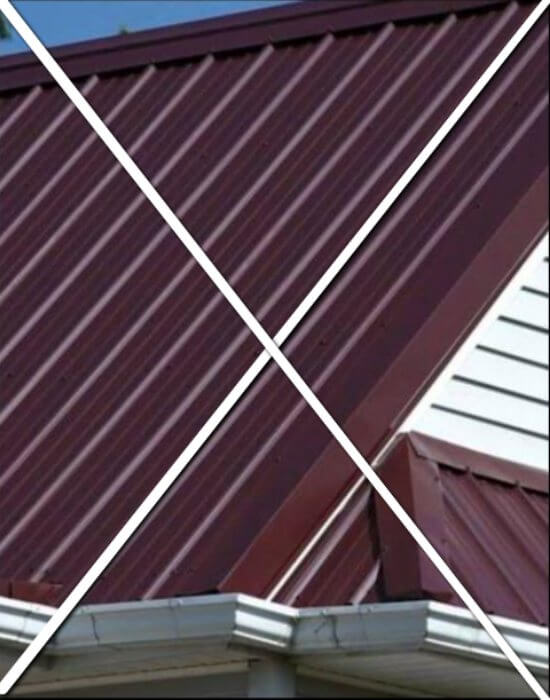 There are all kinds of metal roofs on the market, but how do you know which one is going to be a forever, permanent metal roof? Telltale signs that some metal roofs installed on residential homes are not going to last forever are visible clues on the way they are installed and the not so visible base metals used in the production of the roofing panels.
Architectural metal roofing for residential homes does not have visible fasteners showing, such as face attached panels with multiple screw heads and grommets protruding atop the roof. That is an agricultural roof being applied to a home. Will it last forever? If you define forever as 50 years or longer, the answer is not even close.
Then there are different grades of residential metal roofs with concealed fasteners. Some don't even deserve to be in the same category as other residential metal roofs when "forever" is used to describe them. In this instance, we are primarily talking about the base metals used in the production of the roofing panels. Base metals consist of steel, aluminum, copper and zinc, or any combination of those metals. Some metals deteriorate quickly over time, others do not. Roofs that are meant to be forever roofs will not use any steel based, or steel coated roofing panels, such as galvanized or galvalume.
Metal Roofing Advice
The best place to start before buying your forever, permanent metal roof, especially in New England, is by reading the manufacturer's warranties. Roofing that needs additional metals such as aluminum and zinc to protect the main base metal steel from rusting is a sure way to gauge its value. The quality of the paint technology used on the panel will also tell you if your roof will maintain its beauty over time, or whether there are chances it may show wear early. One thing is for certain, you don't want to have to live with an unsightly deteriorating metal roof forever, so why not choose one that will truly last by choosing a base metal such as copper, aluminum, or zinc. Our advice…read the warranty. See if rust is an exclusion or if it's even mentioned.
Classic Metal Roofs, LLC installs Lifetime Residential Roofs all over southern New England.
We cover all of MA, CT, RI, and southern NH.