Does the Metal Roofing Industry Set Standards for Quality?
January 24, 2019 | By Todd Miller | Filed under: Blog, Metal Roofing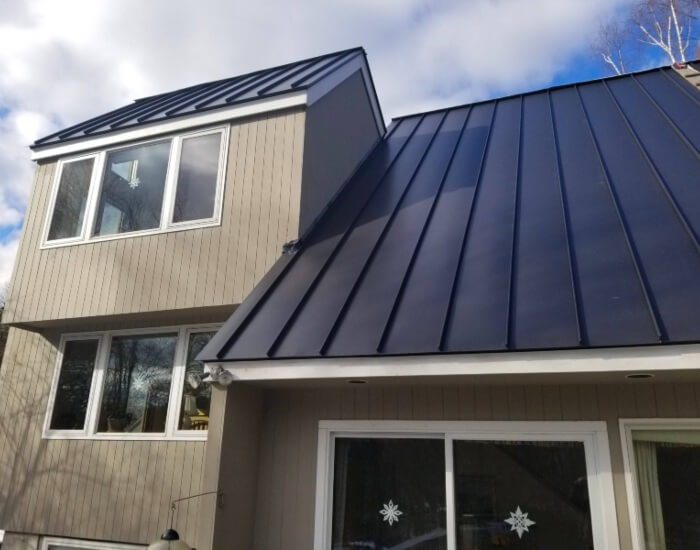 International Organization for Standardization
Most manufacturing industries have some sort of program in place which ensures the qualities and standards of their products. For many industries, that is ISO – the International Organization for Standardization.
Several years ago, a number of forward-thinking metal roofing manufacturers wanted to create an ISO-like program that is specific to metal roofing. They recognized that the market place offers a wide variety of products. Increasingly, many of those products are manufactured outside the United States in countries known for low manufacturing standards and quality levels. They were concerned that lower quality products threaten the integrity of their industry.
Metal Roofing Certification
What was formed by these individuals is the Metal Construction Association (MCA) Metal Roofing Certification program. MCA is the world's leading authority on single skin and insulated metal roof and wall panels. As such, they were the right organization to be able to promote and protect a program of this nature.
The MCA Certification Program governs the quality levels produced by metal roofing manufacturers. The program takes into consideration raw materials, coatings, manufacturing methods, and field tracking of products. To be a part of the program, manufacturers must track and verify their raw materials, and be able to tie all product in the field back to its raw material sources. They must also subject themselves to periodic inspections.
Levels of Certification
The MCA program has two levels of certification – Standard and Premium. Products and manufacturers meeting the Premium classification can be assured of using the highest grade of raw materials in their production.
A home is the largest single investment made by most people. A quality metal roof is a significant investment in that home. It is critical for homeowners who are selecting a metal roof to look for one that is a part of the MCA Certification Program. Choosing a product that is not at this quality level can make the homeowner's investment prone to poor performance of the base metal and the coating on the metal.

Classic Metal Roofs, LLC offers products from Classic Metal Roofing Systems, a division of Isaiah Industries. Isaiah Industries is one of just four metal roofing manufacturers producing products that meet the Premium Quality Certification from MCA.
If you're thinking of a metal roof for your home and curious how to sift through all of the chatter and misinformation that exists, know that your first step should be to demand a product that meets the MCA quality level. This will help ensure the protection and value of your home investment.
For a residential roof that's engineered for your home to last a lifetime, call us at (866) 660-6668 to schedule a free estimate for "the best roof under the sun" in any of our southern New England locations, MA CT, RI, and NH. We offer financing to qualified homeowners.