Metal Roofs That Match 5 Top Home Styles
July 11, 2019 | By Mike Gonet | Filed under: Blog, Metal Roofing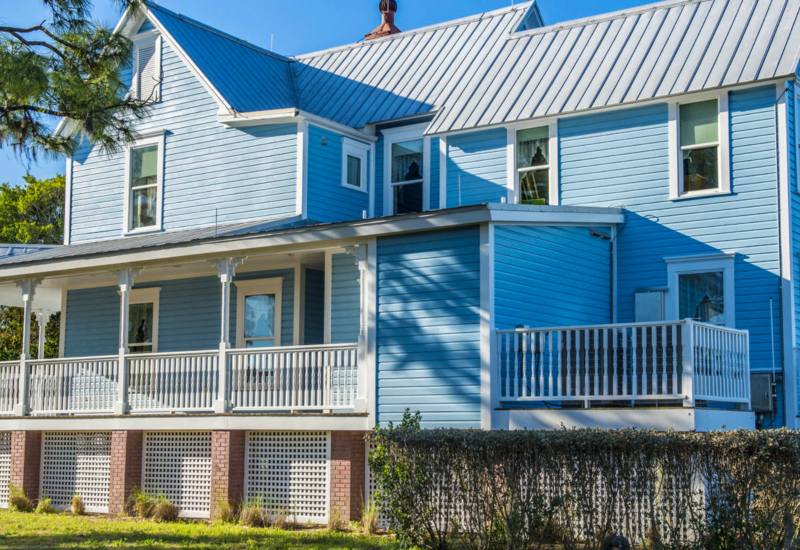 It's a fact: Choosing the right metal roof to highlight a home's architectural style is an investment that pays off. How do you pick a roof style, color and design that will work best for your today's top home styles?
Boost Your Home's Curb Appeal
The first tip is to never sacrifice performance for style. That's why metal roofs are such a beautiful choice. No matter what style you prefer, metal will deliver exceptional long-term, low maintenance performance, and protection for your home. You can rest assured the new quality metal roof you choose will not only look amazing now but for decades to come. This is essential, especially if your home is located in a region prone to wildfire, high winds, and hurricanes, hail, extreme heat and sun, or snow and ice.
To pick a metal roof designed to boost performance and coordinate perfectly with your home, here are some tips for five of today's top home styles:
Craftsman The classic Craftsman is a favorite for its rustic look and Arts and Crafts feel, highlighted by the use of natural materials such as metal. The roofline of this style is often a dominant feature, with pitched roofs and large, covered front porches. Choose a metal roof manufactured to mimic slate or traditional shake to complement the organic materials and designs used in Craftsman homes, and to help ensure long-lasting performance and protection.
Modern and Mid-Century Homeowners love the clean, contemporary look of ranch style and modern homes, and metal roofs add to their mystique. Standing seam metal roofs with their straight lines and smooth finishes can help highlight the non-fussy, minimalist designs of today's modern homes while enhancing the indoor/outdoor look and feel that so many homeowners appreciate about this style.
Mediterranean Especially beloved in sunny weather climates, Mission, Spanish and Greek revival and Italian villa home designs can now be found throughout the country. Metal roofing styles such as "GrandeTile" can achieve the classic barrel tile roof look that is essential for maintaining the architectural integrity of these homes, with the added benefits of greater durability, increased energy efficiency and lighter-weight strength.
Colonial Many of today's home designs have their roots in Colonial style, which include a wide range of different types—from French, Spanish, and Dutch to the classic Cape Cod. Rooflines dominate these styles, and homeowners can achieve an authentic look by selecting metal roofing materials that mimic shake, yet are manufactured to be much more durable.
Victorian – Fanciful and fun, Victorian homes are ideal for metal roofs because metal offers plenty of interesting and unusual color choices, unmatched by any other roofing material on the market. That's important because Victorian homes are famous for bold, ornate color schemes and rooflines that often have elaborate characteristics including octangular and cone-shaped towers, turrets and dormers. Shingle-style metal roofs available in a range of vivacious colors—such as brilliant reds and rich coppers—can help maximize the curb appeal of these gorgeous homes.
The final word on style from the experts at the Metal Roofing Alliance? "A new roof is a major commitment that should last for many decades," said Renee Ramey, executive director of the MRA. "Do your due diligence by not only analyzing performance, maintenance and reliability features, but by making sure the style and look you choose maximizes the power of your home's curb appeal potential."For more about matching a metal roof to the style of your home, call Classic Metal Roofs LLC at (866) 660-6668 to schedule a free estimate. We have "the best roof under the sun" in all of our southern New England locations in MA, CT, RI, and NH. Financing is available for qualified homeowners.For more information, visit Metal Roofing Alliance.