Roofing Questions to Ask If You Own a Home or Before Buying a Home
April 7, 2020 | By Mike Gonet | Filed under: Blog, Metal Roofing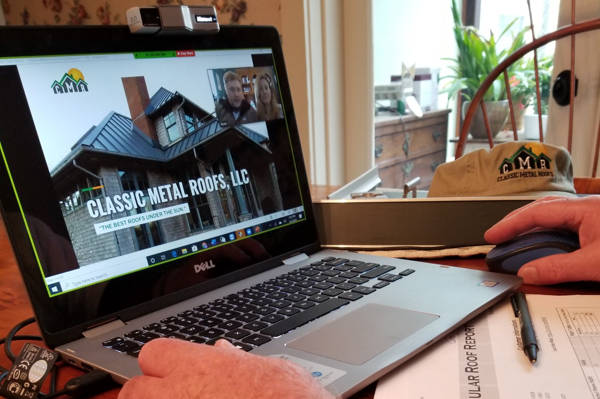 Roofing Questions to Ask if You Own a Home or Before Buying a Home
There are a lot of things to consider when you own a home and when you are buying a home, and one of them is the roof. Afterall, the roof is the first line of defense for any home in a storm. Given the role a roof plays in maintaining form and function for a home, it's crucial to make sure that you are making the most of it. Whether you own a home, or you are buying a new one, be sure you ask these roofing questions regarding the roof.
These questions include:
How Old Is the Current Roof?
The older the roof, the more wear and tear it has accumulated, making it likelier to fail. The rule of thumb here in southern New England is an asphalt shingle roof will last on average 17 years before it needs to be replaced. An aluminum metal roof, if properly installed by professionals, can last 100 years in comparison.
Are There Leaks, Cracks, or Asphalt Granules in the Gutters?
If you're purchasing a house, scheduling a roof inspection before you finalize your purchase will provide you with a more thorough roofing assessment beyond what you see from the curb. It's important to know whether or not there are problems that will need to be addressed soon after closing. If you're a homeowner now and your roof is 15-17 years old, it may be that time to consider a new roof. Did you know that the cost of installing a new asphalt roof doubles roughly every 18 years?
Is Roof Drainage Adequate?
Clogged gutters are problematic for all roofs, as well as the entire home. Make sure you have the gutters checked as well to ensure everything is working as it should be. If you're buying a home, these are points of considerable price negotiation. Although this issue can lead to roofing problems when the roof is asphalt, it is nearly never an issue when quality aluminum standing seam or metal shingle roofs are on the house.
Classic Metal Roofs, LLC is the expert to trust for quality metal roofing installations. Drawing on years of experience, we know we have what it takes to address your exact needs. To learn more about what we can do for you, simply give us a call at (866) 303-2002, or fill out our Free Consultation. Get a FREE quote today! We serve MA, RI, CT and NH.
Important: No In-Person Appointment Needed for Estimate
We have "the best metal roof installation under the sun, rain, wind and snow". Want more information? Click on the "learn more" button below. Ready for a Free Estimate? We are now doing full interactive roofing consultations remotely with meeting software. You can receive a free detailed estimate without anyone coming into your home. Give us a call and we will set up a consultation at your convenience.
The most 3rd party verified reviewed metal roofing company in New England. Read what our clients are saying about us! Click here.