Tearing Off Existing Roofing Gets More Expensive
December 21, 2017 | By Bryan Rusch | Filed under: Articles, Blog, Case Study, Education, General, Green News, Information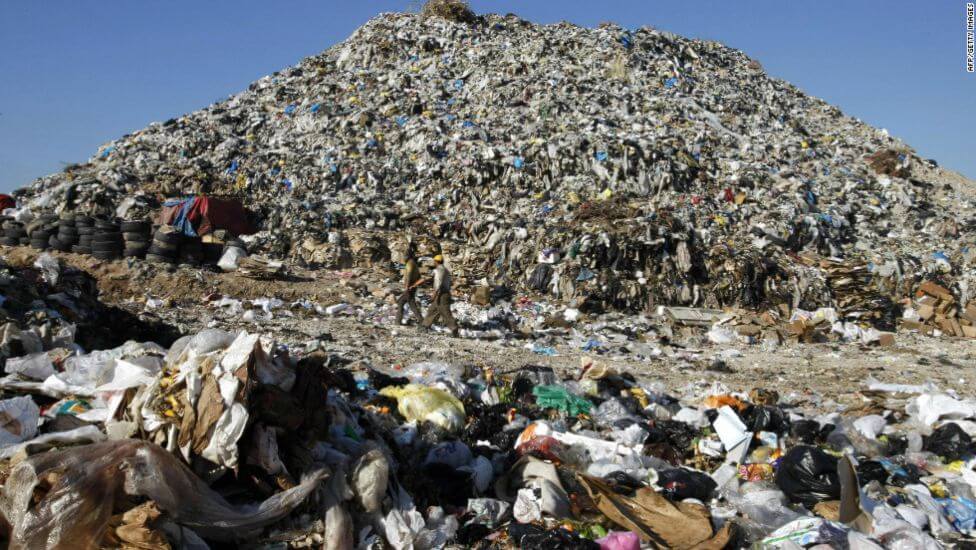 Waste disposal costs of demolition material have been consistently rising throughout 2017. Waste disposal services have largely eaten most, if not all, of the additional costs this year. In some instances, these waste services are taking material, such as asphalt, to landfills in other states. Landfills are closing and we are running out of room.
Reports are that transfer stations are filled to capacity on a daily basis, and this increases the time haulers wait to unload.
"Some of the reasons are landfill closures, limited disposal space availability… and lack of trucks available to haul materials out of state. As a result, we are hauling the materials further and still waiting in very long lines at dumps that are open, which in turn also effects our service times." – Rolly Flynn of EZ Disposal Service Inc.
The average weight of 100 square feet of roof consisting of one layer of asphalt is 240 pounds. The average roof size of a New England home is approximately 2000 square feet. That equates to 4,800 lbs. of asphalt if it is only one layer. Two layers and you are approaching 10,000 lbs. of demolition waste. That is plenty of weight to have to haul across state lines. The costs can add up quickly.
Layovers are an option homeowners have when reroofing is necessary. If shingles are not warped, cracked, or allowing any leaking, then an overlay in most instances is possible with a lifetime metal roof. By law, new roofs can be laid over one layer of existing roofing. When a homeowner decides to allow for a layover on an existing roof that is still performing, they are not only saving money, they are helping reduce the use of landfills. Not every project can benefit from a layover, but it is an option available for those reroofing with a lifetime metal roof. The only time we do not recommend a layover is in the case of a standing seam installation.
The trend in new construction is to move to longer lasting materials and reduce the labor costs of exterior remodeling in the future. Labor and material costs double roughly every 10 years, so many homeowners are choosing to forgo the hassles of exterior remodeling every decade or two in favor of using materials that last much longer, such as metal roofing.
The copper, zinc, and aluminum metal roofing that Classic Metal Roofs offers closes the recycling loop with respect to some metals and also allows for future recycling down the road. Instead of being thrown into a landfill, the material can be effectively recycled for future use.
The need for landfills is likely not to go away. However, using landfills wisely and sparingly in the future will make good economic sense for those considering the choices available in renewable construction material and will allow for less future demolition waste material requiring disposal.
Bryan Rusch works at Classic Metal Roofs LLC as the regional sales manager. He has an extensive background in sales and marketing, as well as 15 years of architectural design experience. He attended Boston Architectural College and the University of Massachusetts and has worked for such architectural firms as TASC Architects, the Department of Health and Code in Worcester, MA, Winter Street Architects in Salem, MA and Schwartz Silver Architects in Boston, MA.