High Wind Locations Ideal for Metal Roof
February 22, 2019 | By Mike Gonet | Filed under: Blog, Metal Roofing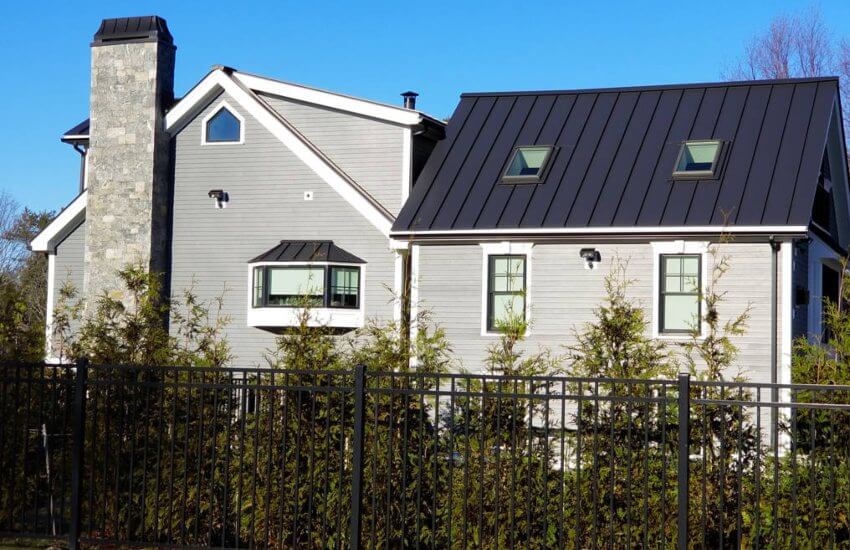 Most building contractors and architects will tell you that the best kind of material for high wind locations is a metal roof. This might not seem like the most logical option right away, but metal roofs are great at and known for resisting high winds. In fact, some well-installed metal roofs can withstand hurricane-force up to 200 MPH wind uplift.
Why is that?
Water Resistance
The first factor that comes into play here is the water-resistant feature of the roof. Metal roofs are largely water resistant, thanks either to the type of material used, plus the waterproof coating applied by manufacturers. While this doesn't directly influence the wind resistance of the roof, it reduces the roof's potential under performance, which can help keep it wind-resistant for much longer.
They are Mechanically Attached
The biggest difference between asphalt shingles and metal roofs is that the former is applied to the roof That partially relies on adhesives, while the latter does not. A metal roofing installation is done by connecting the product to the sub deck of your home using mechanical connectors. This means nails, screws, and bolts. Since adhesives wear out over time, the wind resistance also reduces eventually. Mechanical connections last in high wind locations.
Sturdy, Pliant Material
Since the material that most metal roofs are made of is pliant but sturdy, you can expect it to resist tears even during high winds. When combined with proper installation and the mechanical connections to the decking, this makes metal roofing difficult to remove with wind alone.
However, it should be noted that for metal roofs to be fully effective, they need to be installed properly. Depending on the manufacturer, the installation method will vary; this can greatly affect your roof's wind resistance.
Talk to an expert metal roofer like Classic Metal Roofs LLC. We can help you install the best wind-resistant roof for your home. Give us a call at (866) 660-6668 if you'd like to discuss your project, or fill out our Free Consultation form. We serve MA, CT, RI and southern NH. Don't settle for less, get "the best roof under the sun".