Solar Panels on Metal Roofs
June 9, 2023 | By Mark Durrenberger | Filed under: Blog, Solar Energy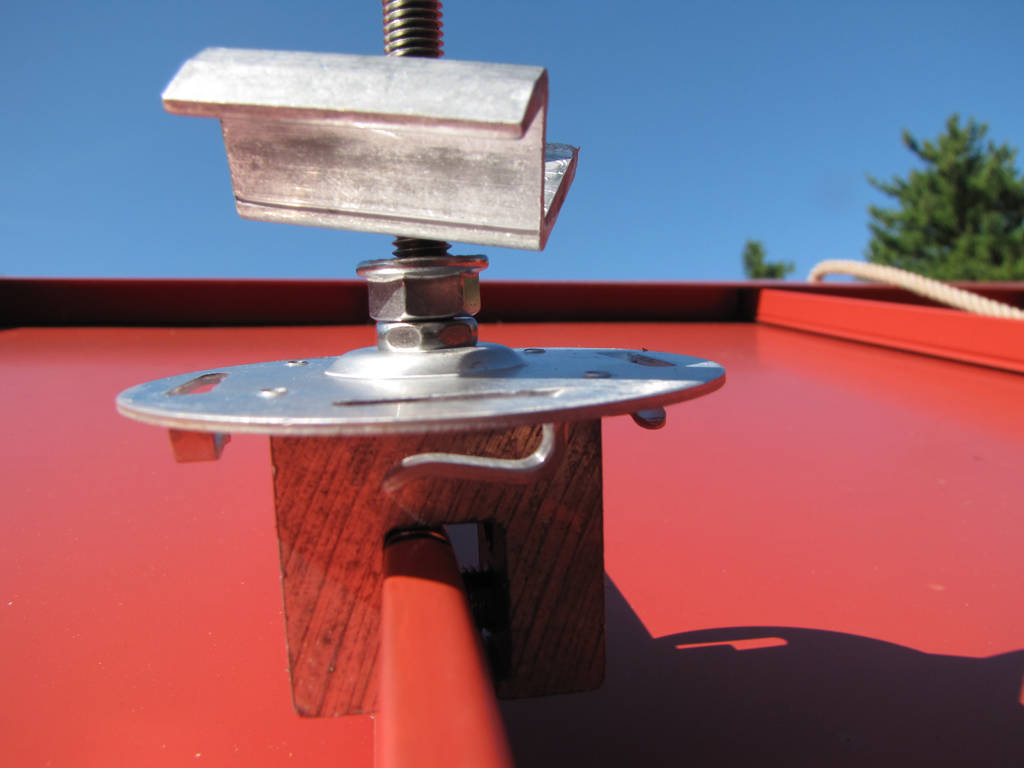 The world is slowly transferring to more environmentally friendly power sources, such as solar power. In CT, MA, RI, NH, and the rest of New England, over 1,000 solar energy systems were installed in homes and businesses. Many of those solar panels were installed on metal roofing. Installing solar panels on metal roofs is different compared to traditional asphalt shingles. Several installation methods are used, including standing seam, corrugated metal, and metal shingles.
The Benefits of Solar Panels
When you opt for solar panels on your metal roof, you will experience the following benefits:
Tax Rebate – To further encourage people to convert to cleaner energy methods, the government provides tax rebates in most states when you convert to solar panel energy.
Increased Home Value – Solar panels help to increase your home value. Existing solar panels in a home can attract many buyers and increase the selling price.
Lock In Your Electricity Rate – With an energy source as consistent as the sun, you can rely on a locked-in electricity rate and save money over time. Your investment can quickly pay off.
Environmentally Friendly – Solar panels are much more friendly for the environment and are much more sustainable.
Methods of Attaching Solar Panels to Metal Roofing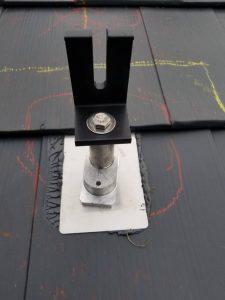 When installing solar panels on a metal roof, the first step is installing a system of rails or a latching system. This is how the solar panels will be attached to the metal roof. There are three main systems of attaching solar panels to metal roofs depending on the type of roof. Our metal roofing contractors will determine the best method for you and your metal roofing.
Standing-Seam Metal Roofs – In many cases, rails are not even necessary when laying a standing seam metal roof. The solar panels are directly attached to the roof's standing seams using special clips. If the seams aren't in the best place for solar panel placement, we will use a rail system. The rails are attached to the seams, and the solar panels are attached to the rails. This is a great method because there are no screws required and no roof penetration whatsoever.
Corrugated Roofs – With a corrugated roof, we will attach rails directly to the ribs. This requires special hardware secured to the rib with two or four screws. This does require roof penetration.
Metal-Shingled Roofs – Metal-shingled roofs use the same process as asphalt shingles. We use pedestal mounts that slide up snugly under the shingles. We also use one lag bolt, providing additional security for each solar panel mount. Lastly, we seal the mount using our Triple-Seal Roof Mount.
Installing Solar Panels on Metal Roofs
After the base railing or attachment system is in place, the process is the same as installing the solar panels on a metal roof as installing them on asphalt shingles. First, we will attach the panels to the rail using the same method and hardware as for asphalt roofs. Our team ensures thorough attachment so your solar panels can continue to run for a long time. Then the electrical work, which is the same with any roof. The electrical system runs through the basement, outside the house, and onto the roof.
Professional metal roofing contractors will need twice as much time on a metal roof as on asphalt shingles. Finding the rafters on a metal roof can be time-consuming, and metal roofs are far more slippery than asphalt roofs, so workers must move more carefully to ensure safety and quality.
Contact Us to Install Solar Panels on Your Metal Roof
Installing solar panels on a metal roof is a great choice for any homeowner. It's energy-efficient and aesthetically pleasing. When you choose Classic Metal Roofs, you are guaranteed a winner of a final product. We serve residents in MA, CT, RI, and NH. Contact us or get a quote with our Free Consultation form.