For All-Season Performance, Metal Roofs Deliver
January 4, 2018 | By Renee Ramey | Filed under: Blog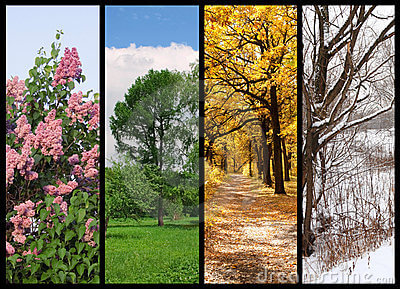 Extreme weather can hit any time, in any region and in any season. That makes metal roofing a great choice for homeowners, no matter where they live.
Stormy weather ahead
Wind, heavy hailstorms and driving rain: a metal roof can withstand even the most severe conditions including winds that equal to an F2 tornado which can reach up to 150 miles per hour.
But it's not just hurricane regions or those areas that experience heavy thunderstorms and rain that call for strong protection. In a major hailstorm, a roof literally takes a beating. Hail can crack, slip and cause damage to traditional roofing materials, resulting in major repair and replacement costs. Once a traditional shingled roof is compromised, water can stream into a home, damaging a home's interior and ultimately leading to other issues such as mold and serious repair bills.
Metal roofing has earned the highest impact resistance and hail rating from Underwriters' Laboratory (UL), a leading product safety testing and certification organization. Most metal roofing earns a UL2218 Class 4 rating, which means it is tested not to crack when hit twice in the same spot by a 2-inch ball of steel, which in a storm, would translate into a huge hail stone.
Because metal roofs are built to last and won't rot, break or deteriorate, homeowners everywhere are choosing metal roofs for their long-lasting durability.
Fire and blazing hot climates
Recent headlines about the devastating wildfires in California are heartbreaking. And while wildfires used to be seasonal, that's simply no longer the case in many areas of the country. They can strike any time, and any place. That's why fire experts are calling for better fire protection for homes built near where fire may be a danger.
In states like Oregon that experienced savage wildfires for weeks on end this summer, experts agree that "simple building code changes such as screens on house soffit vents and use of metal roofing can make a huge difference in home losses."
But metal means hot, right? For metal roofs, the facts show just the opposite. As reported by the Cool Metal Roofing Coalition and the Oak Ridge National Laboratory, installation of reflective metal roofing can save a home up to 40 percent in summer cooling energy costs. Choosing the right finishes and colors also make a big difference: white-painted metal roofing has the highest solar reflectance value of any roofing product available.
A better choice for blizzards
Thanks to smoother surfaces and the natural heat conductivity of metal, metal roofs shed snow and ice more quickly. That means less build up and weight that can literally crush a roof. On a 10 by 10-foot space, six feet of snow weighs a whopping 1,800 pounds. Because metal in general is simply a stronger material, that means greater peace of mind for homeowners in climates where roof cave-ins and damage from the sheer weight of ice and snow are a real danger.
For more information about the benefits of metal roofing in any climate condition, visit https://www.metalroofing.com/news/