"The Competition" vs. Classic Metal Roofs
May 4, 2017 | By Mike Gonet | Filed under: Blog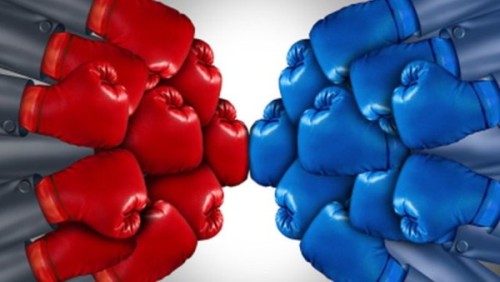 What You Should Expect from a Metal Roofing Contractor
Compare metal roofing contractors before choosing the best company for your metal roof installation or repair to ensure your roofing needs are appropriately met.
Residential Aluminum Metal Roofing
Over the past several years, aluminum metal roofing has gained extraordinary popularity among homeowners. In fact, metal roofing has become the fastest growing segment of the residential roofing market nationwide. With a current national market share of 12%, up from just 8% 5 years ago, homeowners are coming in droves, opting for a metal roof solution for their roofing needs. That is a 50% increase over just 5 years. This statistical information is according to Mr. Bill Hippard of the Metal Roofing Alliance.
We are going to do a comparison study between competitor metal roofing companies and our company, Classic Metal Roofs, LLC, which has 4 offices across southern New England: Stow, Massachusetts; East Berlin, Connecticut; West Warwick, Rhode Island; and Nashua, New Hampshire. This comparison study will be the first in a series of several we will be doing. If you have been considering a metal roof for your home, we encourage you to read on.
If you are a homeowner looking to replace your roof, you are very likely to contact several contractors.
While the promise of a quality installation, performance, features, and functionality promises a prospective lifetime worry-free roofing solution, it then is a tough challenge to narrow down one's choice among the contractors out there. It takes significant due diligence on the part of the homeowner. How do you know what you don't know?
We are going to look at four factors in our comparison study over the next four weeks. We will be writing in general terms regarding other companies; however, we will provide you with some specific details regarding examples for each of the comparison topics.
The first factor we will consider is reviews, references, and testimonials. Do these companies offer third-party verified online references and a list of referrals and testimonials you can actually trust? The other topics will include (2) the sales or consultation process, (3) the installation practices, and (4) the products and warranties. Now on to our first topic.
Reviews, References, and Testimonials
First, we would like to clarify and identify what third-party verification reviews, references and testimonials are and what they are not. Secondly, we want to ask the obvious question: How important are third-party verifications to your decision-making process?
First what does it mean to be third-party verified?
It means that a third party organization, an independent company, has collected information about the transaction that took place between the two parties, which, in this case, is the metal roofing contractor and its client.
When a contractor agrees on a third-party verification process, they CANNOT choose what reviews, references, and testimonials will be published and which will not. They are required to publish all feedback, whether good or bad.
The contractor always has the opportunity to respond in writing to the review, and that response is always available for you – the potential client – to see. That gives you the opportunity to evaluate what took place.
This type of service also helps to prevent fraud, not only by the contractor that is being reviewed, but by competitors that want to post bogus negative reviews against them.
Why should this be important to you? This review process gives you, the prospective client, peace of mind that you are dealing with a reliable and trustworthy and transparent contractor.
Guild Quality
One of the premier third party verification sites in the United States for contracting firms is a company called Guild Quality. Guild Quality contracts with contractors to survey its customers after a project is completed so that they can get feedback from the contractors' clients. The idea is to use this information to improve the overall operations and performance of the contractor. We are always looking for constructive criticism. Classic Metal Roofs, LLC contracts with Guild Quality for this very reason. See the results of our Guild quality surveys here.
For comparison purposes, we will now share the options a contractor can choose – or not – when contracting with Guild Quality. The option that we would like to think is the most important from a homeowner's perspective is the reliability of the "review". Guild Quality does offer the contractor the option of not publishing the survey results and not publishing the reviews. It is an all-or-nothing deal. The contractor can opt out of having reviews and survey results published. Why would they choose that option? An obvious guess is that they they may have something to hide. If the contractor chooses not to publish the results they can still "cherry pick" the comments that their clients make on the Guild Quality web site and publish just those, leaving the negative comments and reviews unpublished. Let's look at an example. Hopefully you have looked at the Guild Quality page for Classic Metal Roofs so you can compare it with the example that follows. The company page we will look at is Interlock Metal Roofing. This company is located in Canada with an office in Walpole, Massachusetts. Here is the link.
The first thing you will see is at the top of the page under the contractor's name is the "Star Ratings". Classic Metal Roofs' page shows a 4.8 star rating. If there are no star ratings, it means that the contractor has opted out of published reviews.
Next, you will notice that the survey topics are not present on the Interlock Guild Quality page. The Classic Metal Roofs Guild Quality page has 12 survey questions with client ratings next to each.
As we move down the page you will see a map with dots that represent project locations. Then, just below the map, you will see the words "comments" or "reviews and comments". Just to the right of these words is the question "What is this?" slightly grayed out. If you click on that, it will bring up a box with the explanation from Guild Quality about what you are seeing and what has been omitted by the contractor, Interlock Roofing.
A careful comparison of the Guild Quality sites will reveal a stark difference between the two companies. We recommend that whatever contractor you are considering, check them out on Guild Quality. Simply enter their name followed by "Guild Quality" in a Google search and see the results.
Angie's List
Another good source for third party verification would be Angie's List. The same goes for this company as does Guild Quality. What you see is a verified review of the company – good or bad.
This well-known review and referral company has now made membership free. All you do is log in and sign up. Then you can go and check out the companies with whom you are interested in working. These reviews can be answered by the contractor. But the information stands as entered. The contractors are graded from A+ to F.
If you are looking to do business with a company that believes in transparency, checking Angie's List is a good decision. Check out both companies on Angie's List and see what other people have said about their experience with Interlock Industries, Inc., aka Interlock Metal Roofing, vs. Classic Metal Roofs, LLC.
What about testimonials and reviews that are posted on the contractor's website?
There is virtually no third-party verified information on a company's website. The contractor decides what gets posted and what does not. Edits can be made and fictitious reviews can be fabricated. These types of reviews should be deemed untrustworthy. A prime example would be a site named "ROOFREVIEWS.com". It turns out that this is a contractor owned site, where the owner/contractor – Interlock Industries – has complete control of what is and is not posted.
Getting Referrals
Our recommendation to you, as a prospective client, is to get referrals from the contractor you are considering. What is a bona fide referral and how many should one obtain?
The industry standard is at least three. The roofing industry is plagued with contractors who are the proverbial "jack of all trades, master of none." One would want to be sure that the metal roof that was installed is performing as advertised. If you are provided a metal roof installation referral who had the roof installed less than 2 years ago, then they probably are not a good referral. Why do we say this? The reason people decide on a lifetime aluminum metal roof is that it will last a lifetime without the problems of a conventional shingle roof. They did not buy it because the salesperson was on time, the crew cleaned up, or it looks great when the installation of the metal roof was completed. (Of course those attributes are nice, but they are not of primary importance.) They buy this type of roof to eliminate roofing problems and want it to look good and perform for years to come. Here in New England we can have a mild winter from time to time, but rarely do we have two mild winters in a row. That is why we recommend that referral have had the roof for at least 2 years to be a bona fide referral, whose reported experience is worth considering within your decision making process.
At Classic Metal Roofs, LLC, we supply you with 24-30 referrals who have had our roofs installed for a minimum of 2 years. We supply the name, address, and phone number so that you can verify that they are authentic. We supply this to you before we meet with you, so that you can fully check out our company before we step into your home for a Free Consultation and quote.