What Makes IB Roof Systems Your Best Choice?
April 10, 2018 | By Mike Gonet | Filed under: Blog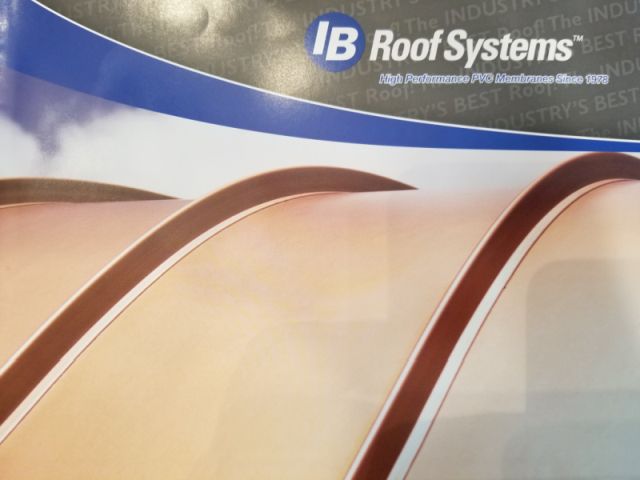 IB Roof System Advantages
Similar to commercial buildings, most homes with flat or low-pitched roofs take advantage of single-ply membranes. Unlike shingles or tiles, however, IB Roof Systems are expected to perform better. For instance, they must withstand exposure to chemical pollutants and high foot traffic. They should also require minimal maintenance.
Low Slope, Radius and Barrel Roofs
IB roofs are a great choice for flat and low slope roofs, but with the new metallic finishes, these roofs are a great, economical choice for barrel and radius roof. They are made to look like traditional standing seam and will last just as long. Installed on low slope porches, these roofs give the appearance real standing seam but are as water tight as a swimming pool liner. These roofs come with a residential lifetime warranty and they look terrific.
Among the options available today, IB Roof Systems' PVC membrane reigns supreme. Among its notable benefits are impeccable weather resistance and sustainability. Classic Metal Roofs, your reliable roofing company, discusses more of its features and benefits.
Proven Record
IB Roof Systems' PVC membranes are designed to stand the test of time. They exceed industry standards for thickness, which means they can stand up against harsh conditions, from strong impacts to extreme heat. They also boast impeccable wind uplift resistance, thanks to their heat-welded seams. This is why they're an ideal choice for homes located in challenging climate zones.
Superior Energy Efficiency
As your dependable metal roofers, we make sure we meet your energy-efficiency needs. That's why we also offer IB Roof Systems' white PVC membrane. This ENERGY STAR®-rated product can reflect most of the heat from the sun, which helps prevent your HVAC equipment from overworking. In turn, you can enjoy a more comfortable indoors without the high energy costs. More importantly, you contribute to saving the environment by reducing carbon emissions and urban heat island effect.
Solid Warranties
IB Roof Systems backs their high-quality PVC membranes with a 30-year warranty for commercial buildings and a lifetime warranty for residential homes. With these additional layers of protection for your investment, you'll have peace of mind knowing that your roof will perform at its best for many years.
When you're ready to enjoy the benefits of IB Roof Systems, trust the experts at Classic Metal Roofs to provide a successful installation. You can also rely on us for efficient metal roof repairs and replacements. Call us now at (866) 660-6668 or use our Free Consultation form for more information. We serve Stow, MA; West Warwick, RI; Nashua, NH; East Berlin CT; and Westchester County, NY; as well as surrounding areas in Southern New England.