The Benefits of Our Rustic "Shake" Metal Roof
February 22, 2018 | By Mike Gonet | Filed under: Roofing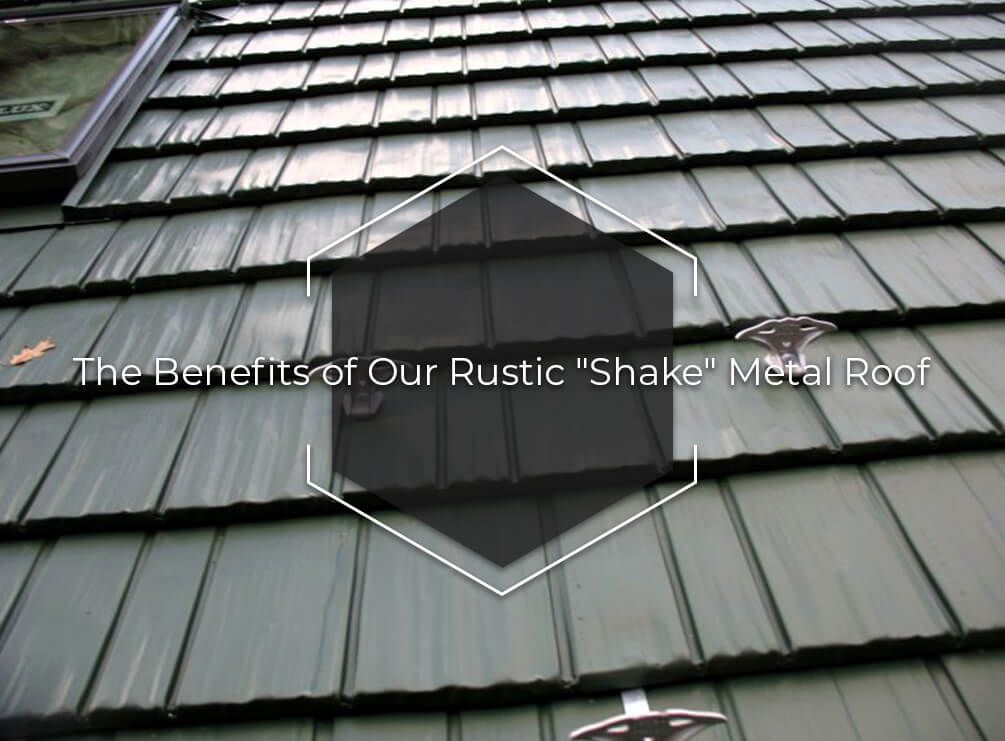 Choosing the right roofing system for your home can be difficult. With a variety of materials on the market, each with their own unique appeal, how do you know which one can provide you with the best combination of performance and aesthetics? Classic Metal Roofs, the area's top metal roofing company, recommends the Rustic "shake" aluminum metal roofing shingle. Here are its top features:
Beauty of Authentic Wood Shakes
Wood shakes are a popular roofing material because of their timeless and unique appearance. The problem is, wood roofing is highly susceptible to different problems like warping, rotting, and mold growth. Fortunately, you can now enjoy their one-of-a-kind beauty without worrying about these issues with the aluminum metal Rustic "shake" shingle. These are designed with a realistic, deep grain to emulate the look of genuine wood shakes. The Rustic "shake" is available in a selection of over a dozen rich colors, including Mustang Brown and Shake Gray, to complement different home styles.
Excellent Durability
As your home's first line of protection from the elements, it's important to choose a material that can keep your home safe all year round. As a trusted metal roof company, we recommend our quality Rustic "shake" roof. Aluminum is naturally tough with excellent fire and corrosion-resistance, as well as weather resistance. Additionally, thanks to our multi-layer roof coating, our Rustic "Shake" roofs maintain their beauty and strength for years, allowing you to benefit from your new roof for a lifetime.
Easy Installation
The Rustic "shake" can be easily installed over existing shingle roofs, eliminating the need to spend on tear-off and disposal. This also helps save valuable space in already overflowing landfills. Aluminum is remarkably lightweight, which means that it put less stress on the building. One of our own crews will be doing the installation ,not a sub-contractor. Our crews average over 50 years of roof experience each.
Make the most of your next roof upgrade. Make it the last roof you ever buy. The Rustic "shake" roof from Classic Metal Roofs. We are one of the area's leading metal roofers; we have the materials and the expertise to provide you with a new roof that can stand the test of time. Call us today at (866) 660-6668 to get a free estimate. We serve East Berlin, CT, Nashua, NH and all of Southern New England including Westchester county, NY.
</p