Galvanized vs. Galvalume Steel Roofs: What's the Difference?
November 29, 2018 | By Mike Gonet | Filed under: Blog, Roofing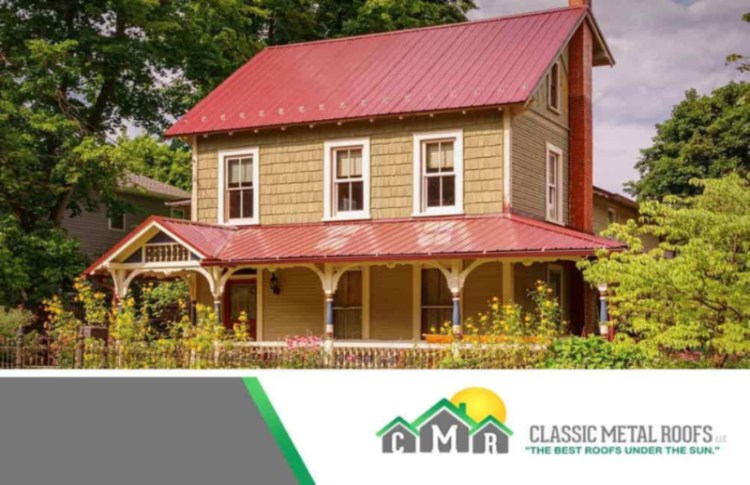 The affordability of steel is about the only blessing many homeowners who want to invest in a metal roofing system will receive. But it's also a curse at the same time. Steel, as an iron-containing alloy, is bound to rust after enough exposure to moisture and oxygen. A rusty roof is always a weak and ugly one.
Steel roof manufacturers have found a cheat code: the application of a sacrificial layer. Borrowing the anti-rust properties of other metals, like aluminum and zinc, any metal roof company would say that it's helpful to delay corrosion. But for how long?
What Differentiates Galvanized from Galvalume Steel?
First, let's cast a light on the two popular varieties of "rust-resistant" steel roofs: galvanized and galvalume steel. Galvanized steel is made with zinc added to the base material to help inhibit rust formation. On the other hand, galvalume steel is made when zinc AND aluminum are combined to create a skin of protection from corrosive elements. These are both referred to galvanic coatings.
What Happens to the Metal Roof Panels over Time or When They Are Cut?
If you choose either of them for metal roof installation, don't expect your new roofing system to stay structurally sound or rust free for decades without costly maintenance. Sooner or later, the coating that shields steel from water and oxygen will wear off. When it's gone, the affected areas will turn yellowish and brownish in no time, shedding flakes of iron oxide–AKA rust–to indicate deterioration. Also during the installation process the roof panels are cut to fit the roof. Once the cut is made the galvanic coating is gone and the steel will then wick moisture into the panel creating rust.
Are There Any Superior Alternatives?
Rather than spending your home improvement dollars on a steel roof that belongs on an agricultural or building roof, we recommend investing in a copper, zinc, or aluminum one. All of these metals are rust proof, which speaks a lot about their durability and resilience. If you seriously want to grow old with your roof, choose a metal that ages beautifully.
Classic Metal Roofs offers a remarkable selection of copper, zinc, and aluminum roofing systems. Call us at (866) 660-6668 now to discuss your roof replacement needs, or use our Free Consultation form to get a free estimate. We proudly serve MA, RI, CT and southern NH. For "the best roofs under the sun" contact us when you're ready to replace your roof.