Metal Roofs Installed on Complex Roof Structures Like Geodesic Domes in MA
September 11, 2018 | By Mike Gonet | Filed under: Blog, Metal Roofing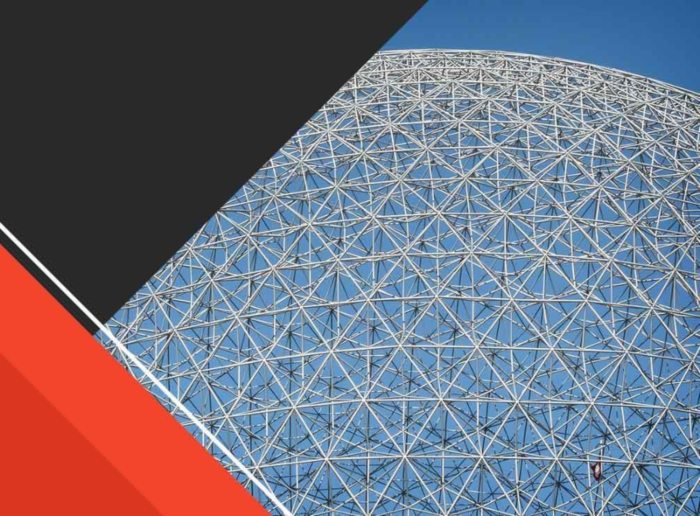 Roofing any structure in metal is something that only skilled and specialized roofers can do. Metal roofers in MA, like Classic Metal Roofs, have developed great ways to cover virtually any structure.
Durability and Longevity
Aluminum standing seam and aluminum shingle roofing is well known for exceptional durability and longevity. It will not crack, shrink, erode, or perforate. It offers superior protection against fire and strong wind. It is one of the most stable and durable materials for hurricane grade winds and hail. Most manufacturers offer systems rated for up to 120 mph wind uplift or higher. You can have real peace of mind, as it will last a century or longer. When installed the right way, it requires almost no maintenance.
A metal roof fitted on a complex roof design lasts longer than other materials that could otherwise be used on any specialized structure. Our product line is manufactured using aluminum, zinc, and copper, allowing you to find the perfect solution to suit your complex roof design.
Lack of Heft
The low weight of the metal roof is a decisive advantage. It's designed to fit onto new and existing roofs, often without the need for reinforcement. This provides greater durability and less cost for maintenance.
Superior Curb Appeal
For people who want a modern look for their roof, standing seam is an ideal material. It gives the property a cool and contemporary feel. The combinations of panel widths, seam styles, and rib heights offer design flexibility. The many sizes and styles of standing seam provide an array of beautiful visual effects.
For a traditional look, the metal shingle is the way to go. We offer both slate and shake styles.
Moisture Resistance
Seams are the weakest point in any roof. They often become the potential entry point for leaks. In standing seam, the seams are above the level of the roofing panel, making it impervious to moisture. Our roofs have fewer seams in total than most other types of roofs.
Weather Resistance and Energy Efficiency
Metal roofs are also fire resistant and can withstand the weight of heavy water or snow loads. Be sure to use the right thickness, though, to prevent damage from hail. A metal roof reflects the sun's rays, reducing heat transfer to the home. Metal roofing will lower your cooling costs by up to 30%.
These features of aluminum, zinc, and copper metal roofs make them the best materials most suited for your roof. We serve homeowners all over MA that want metal roofs. You can see our roofs in Framingham, Westford, Northboro, Southboro, Natick, Dover, Sherborn, Medfield, Medway Hopkinton, Norfolk, Mendon, and just about every other town and city in MA. Call (866) 660-6668 or use our Free Consultation form for a free consultation.