Quality Options For All Your Roofing Needs
September 26, 2017 | By Mike Gonet | Filed under: Roofing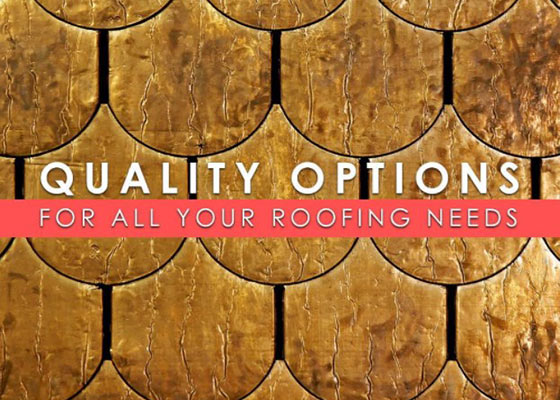 When it comes to making your home a better place to live in, there's no better way to go about it than starting from top to bottom. The roofing is one of the most important aspects of the home. That's why timely roof repair services are imperative when issues arise.
Start where it matters. Here's a look at how Classic Metal Roofs can create a better home for you.
Your Safety is Our Primary Concern
Shelter from the harsh elements is the most basic function of homes. This is true from the roofing system right down to the siding. Classic Metal Roofing, however, believes in going above and beyond the call of duty. This is why we aim to provide roofing options that offer not just sheer functionality, but superior aesthetic appeal as well.

Our Services Are Customer-Centric
More than merely offering superior products, we make it a point to go the extra mile and give our customers the best service possible. Whether you're in need of a replacement copper metal roof or an aluminum one, we're here to get the job done.
Among the roofing products we offer are:
Oxford "Slate" – Aluminum roofing systems that mimic the classic look of slate roofing. It features the longevity that only metal roofing can offer.
Rustic "Shake" – The perfect choice for homeowners looking for the rugged yet timeless good looks of wood shake roofing systems.
"Natural Cedar" – This roofing option emulates the unique patterns, colors, and grain that cedar roofing provides, only with the added benefits of metal roofing.
Look no further for superior quality PVC roofing. Classic Metal Roofs will provide you with the best roofs under the sun. That's our guarantee. We serve various areas in New Hampshire and New York, including Nashua, NH, and Westchester County, NY. Give us a call today at (866) 660-6668 and get a free quote.