Cool Metal Roofing: Everything You Need to Know
March 29, 2019 | By Mike Gonet | Filed under: Blog, Metal Roofing, Roofing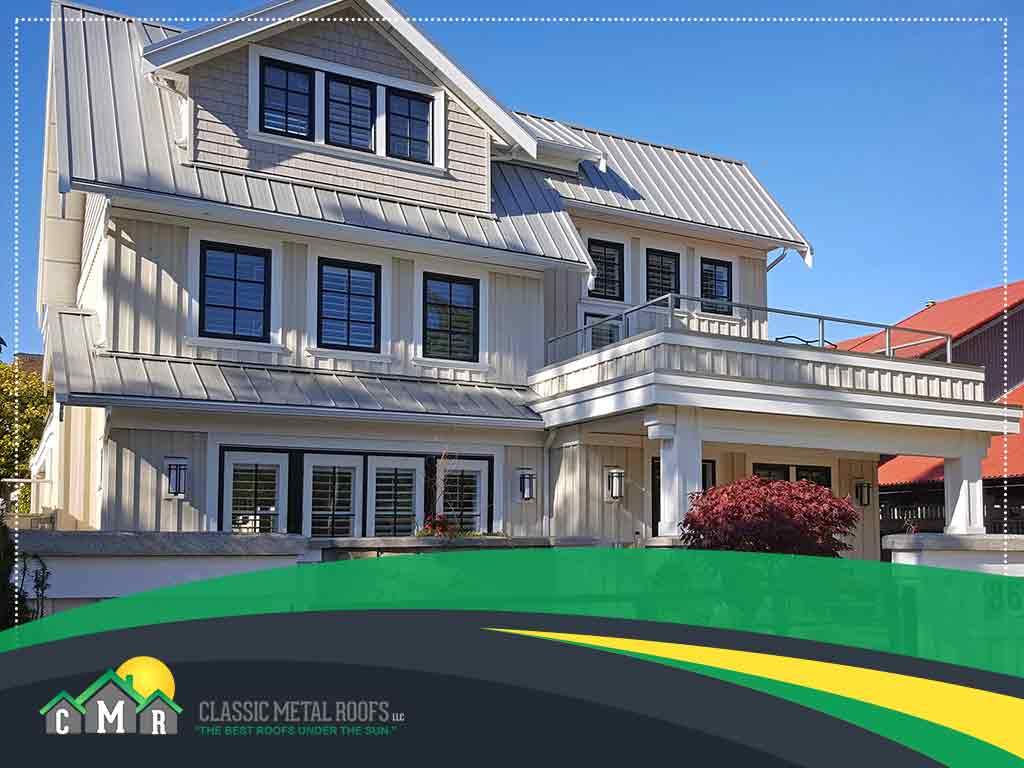 Cool roofs are often associated with flat roofing. Thanks to metal roofing, homeowners can also enjoy the benefits of cool roofs without having to make drastic changes to the roofing structure. Metal roof company Classic Metal Roofs LLC discusses an in-depth look at cool metal roofing.
How Do Cool Roofs Work?
A typical roof absorbs heat from the sun, which can still get through into the indoor living space. Even with adequate insulation, this can still happen. This is because dark-colored surfaces absorb heat, whereas light-colored surfaces reflect heat from the sun. It works the same way as wearing a white or light-colored shirt under the sun; you feel cooler and more comfortable than wearing a dark one.
Cool roofs need to be able to reflect sunlight, as well as radiate already-absorbed heat. The roof can either be colored white or have a special reflective coating that allows the use of other colors as dictated by the building's color palette.
Cool Metal Roofing
One of the best features of metal roofing is that it can be coated with virtually any color, including ones that reflect sunlight, as well as any of the aforementioned special reflective coating. Additionally, certain types of materials, such as aluminum roofing, are naturally reflective and improves the reflectivity of these coatings.
With less heat absorbed through the roof, only a small fraction of this heat gets into the indoor living space. This means less output is needed from the air conditioning system to compensate. Along with lower energy consumption (resulting in lower energy bills), this helps extend the air conditioning system's life span. Less absorbed heat also makes the indoor living space more comfortable.
Another benefit of cool metal roofs is that installation goes like a regular roofing replacement, and can be done on any roofing slope. This means there will be no need to reshape, rebuild, or reinforce the old roof.
To learn more about cool metal roof installations, and the best roof under the sun, call Classic Metal Roofs LLC today at (866) 660-6668. You can also fill out our Free Consultation form to schedule a free roofing job estimate. We serve homeowners in MA, RI, CT and southern NH. Ask us about our financing options for new metal roofs.