Are Metal Roofs Dangerous?
February 13, 2023 | By Mike Gonet | Filed under: Blog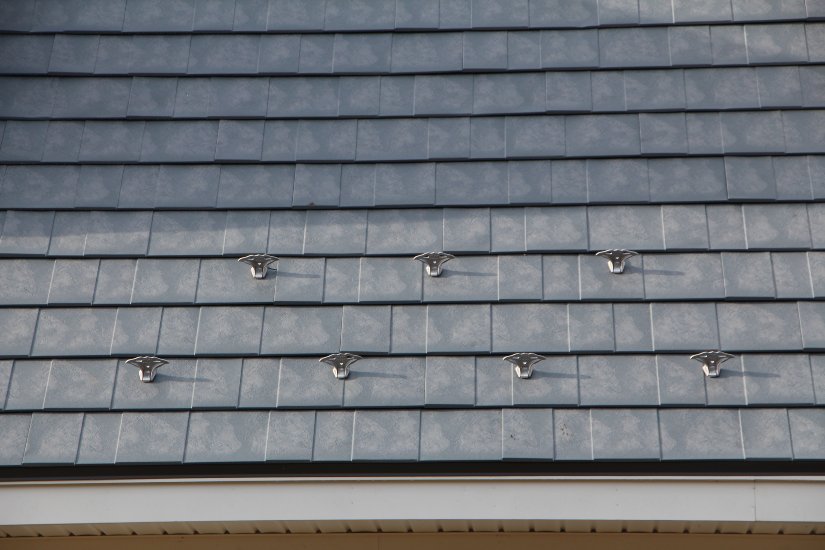 Metal Roofing Safety
Metal conducts electricity, right? Therefore, metal roofs must be more dangerous during a storm. The answer may surprise you! While metal roofing panels are often thought to pose a safety concern during lightning storms, they actually aren't any less safe than traditional roofing materials. At Classic Metal Roofs, we're committed to bringing our New England customers the facts on metal roofs. We're experts at installation, repairs, and maintenance, and you can count on our metal roofing contractors for the gold standard in services.
Myth: Lighting Is Attracted to Metal Roofing Panels
Lightning is a common occurrence, especially during stormy New England days. However, it's a myth that lightning is more likely to strike metal roofing. Lightning is not any more attracted to metal than other materials. The truth is, if something is in the way of the strike, it will hit regardless. While some structures pose less resistance to lightning, they won't attract more strikes than others. In fact, a lightning strike has much more to do with being in the wrong place at the wrong time than the material something is made of.
Why Metal Roofing May Be Safer
Some studies suggest that metal roofing is actually a safer alternative to other roofing materials. Metal is a superconductor, and therefore, lightning has an easy path to the ground. These roofs are also non-combustible, which may result in less damage in the event of a lightning strike. But regardless of the type of roof you have, it's crucial to remember that using electrical appliances during a storm poses a significant safety risk. Whether you have a metal or wooden roof, switch off your appliances and don't use the plumbing until the storm is over.
Keep Your Metal Shingles Safe for Years to Come
Metal roofs may not be inherently dangerous, but they do require some maintenance to keep them in top shape. Keeping up with regular repairs ensures the continued safety of you and your family and may increase the lifespan of your roof. The team at our metal roofing company is proud to provide a full suite of services to ensure your metal shingles will last as long as possible. Follow these metal roofing maintenance tips to keep your roof safe for years to come:
Clear the surface of your roof regularly—remove leaves, twigs, and other debris
Unclog gutters and replace them when necessary
Make sure no branches are touching the roof
Identify potential penetration point areas
Inspect for rust and corrosion
Check for loose screws
Stay safe during maintenance—use an OSHA-approved ladder and proper footwear
Talk to Us About Metal Roof Installation
Are you interested in having a metal roof installed at your home? Perhaps your current metal roof needs some TLC. Whatever the case for you, you can count on Classic Metal Roofs. For over 20 years, we've been a trusted name in Massachusetts, Connecticut, Rhode Island, and New Hampshire, offering top-tier roofing services. Contact us today to inquire about our services.